Charlo man accused of killing wife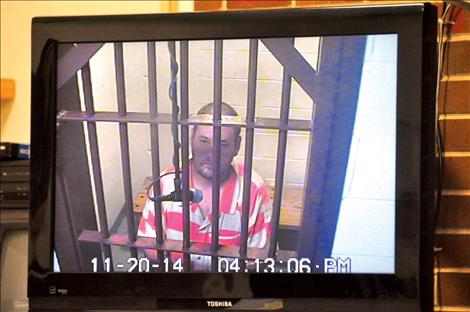 POLSON – Prosecutors and defense attorneys have agreed to delay setting bail in the case of a 32-year-old Charlo man who is charged with the deliberate homicide of his wife, 29-year-old Raelynn Charlo.
Charlo was reported dead by husband Adrian McElderry on Nov. 18. Investigators detained McElderry after McElderry's assertions that Charlo had committed suicide didn't match up with evidence at the crime scene. An autopsy report indicated Charlo died from a single gunshot wound to the head.
McElderry is expected to make a plea and have a bail-setting hearing in Lake County District Court within the next 10 days.
On Thursday, Ann Marie McNeel, substitute judge for Lake County Justice Court, explained that McElderry could be held without bail because of the severity of the charge.
"You are looking at an offense of deliberate homicide and for that the penalty could be as much as 100 years or life imprisonment," McNeel said. "This is one of the very few types of offenses in which the right to bail does not apply … There is a possibility no bail would be set."
Deputy County Attorney James Lapotka asked that McElderry be held without bail.
"The charges are quite serious," Lapotka said.
But Public Defender Leta Womack asked for up to a 10-day delay for the bail setting, which Lapotka agreed to.