Riders escape to Flathead Lake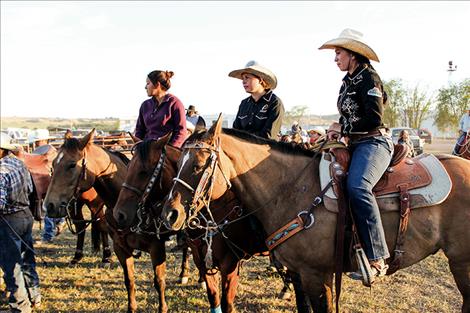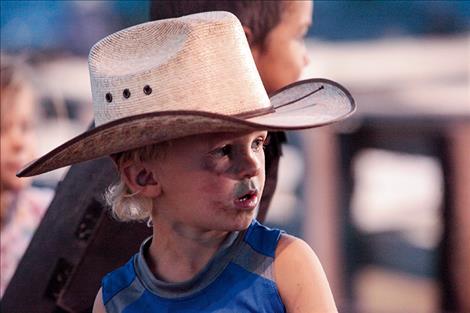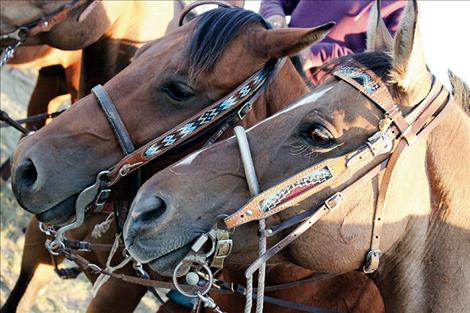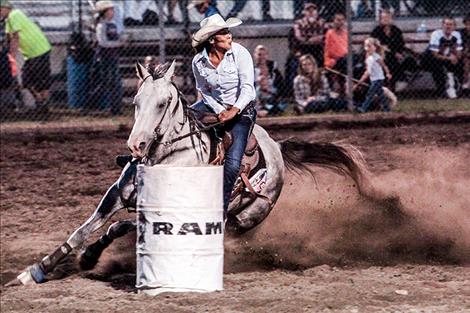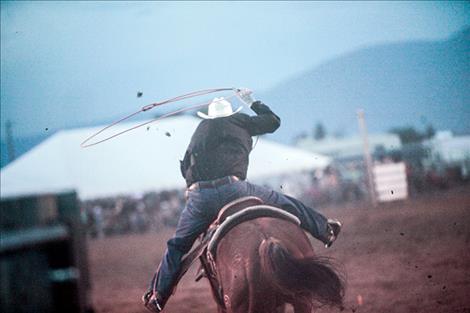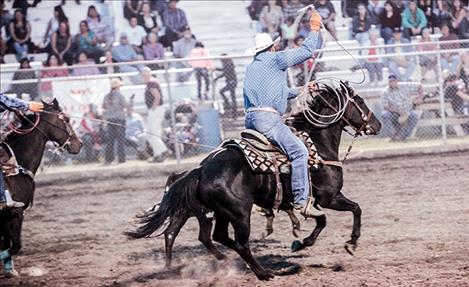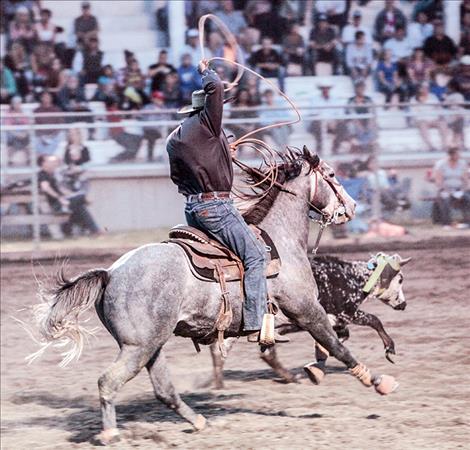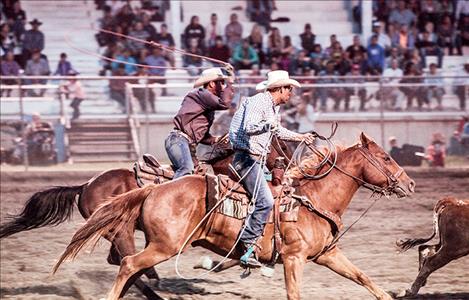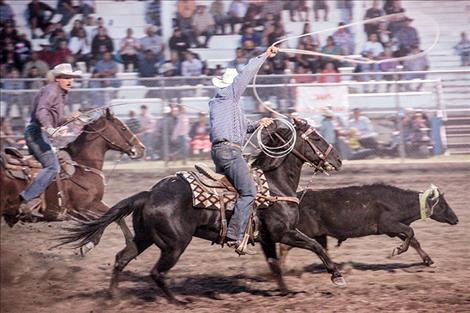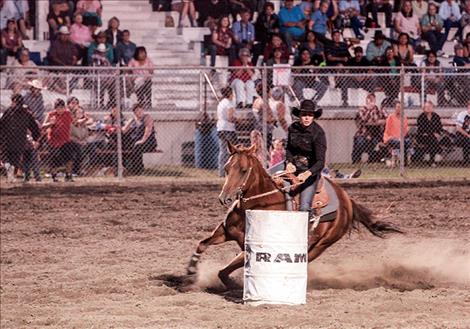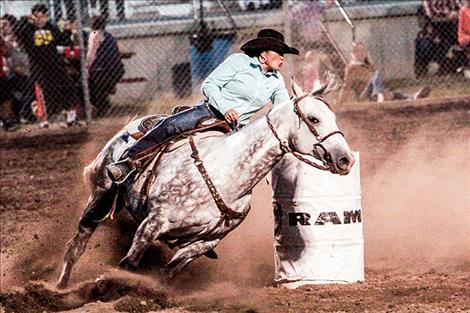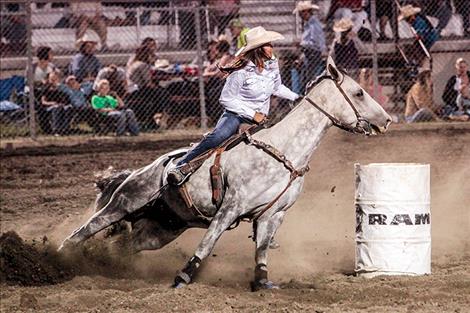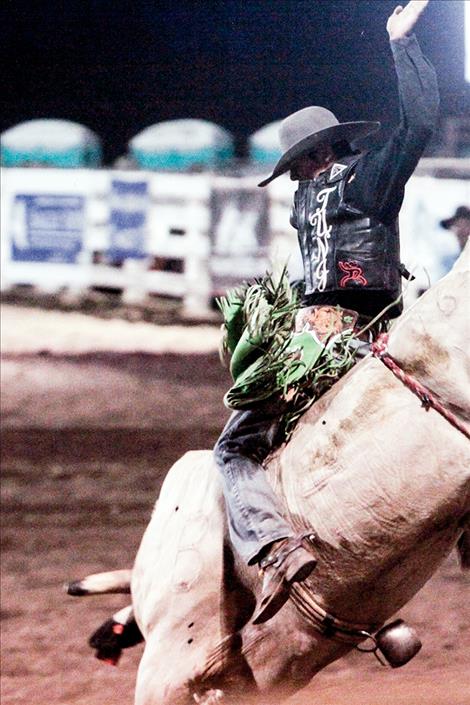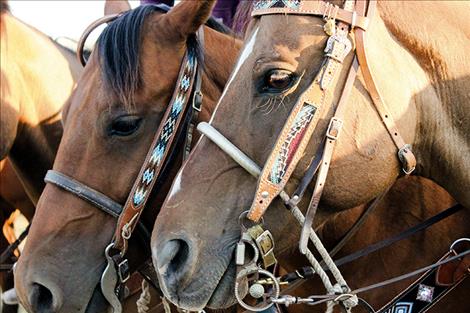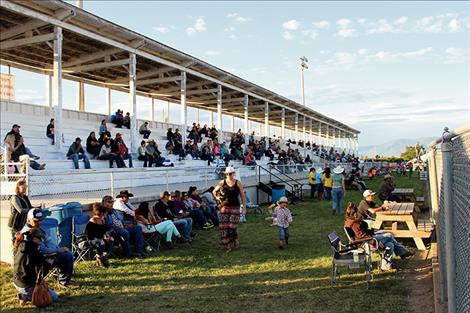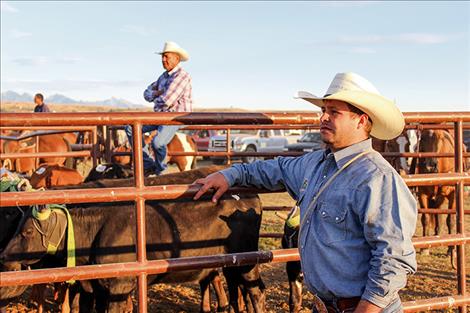 ‹
›
POLSON — With the mountain backdrop and the slight turning of fall colors, the Polson Fairgrounds was packed with horses, bulls, spectators and Indian National Final Rodeo competitors on Thursday, Aug. 25-27.
Rider Casey Stone traveled from Oklahoma for the Flathead River Rodeo in hopes to gain more points as the INFR circuit continues.
"You need so many points to make it to nationals at the end of the circuit," Stone said. "We have traveled all over this summer from New Mexico, North Dakota, Montana and South Dakota … we have been everywhere."
Stone said Polson is one of his favorite arenas to ride in.
"The mountains and the lake are so beautiful," Stone said. "We see a lot of country, but Polson has some of the prettiest views."
Stone competed in Polson on Thursday, Aug. 25 and immediately turned around for a competition in Rosebud, South Dakota the following day.
"Rodeoing is all I've ever done and all I've ever known," Stone said. "It is definitely a lifestyle."
Also competing in the Flathead River Rodeo was South Dakota native Josey Johnson. Johnson participated in ladies breakaway roping, but also spent some down time on Flathead Lake.
"We always use Polson as a little vacation, along with the rodeo," Johnson said. "We rented a boat and hung out all morning before we got ready for tonight."
With the geographical diversity of riders, Polson native Judy Hewankorn said she always hears great things about the Flathead River Rodeo.
"It has been voted by the riders the Best Rodeo of the Year for the last four years," Hewankorn said. "We have higher prize money, a big screen, the best bands and awesome scenery."
Hewankorn was in charge of designing the logo and creating apparel for the rodeo. "It is a new business that I started called D1 Design," Hewankorn said.
"It was a fun process and I have been selling a lot of T-shirts and sweatshirts." As riders competed and packed up their trailers to head to the next stop, many also grabbed a souvenir from Hewankorn.
"This is a great weekend for business owners," Hewankorn said. "Polson gets their best revenue in the summer and this rodeo helps with that."
Working the rodeo from begining to end, Hewankorn became acquainted with many of the competitors and fans. "Since this is one of the last rodeos of their circuit, many families spend extra time here," Hewankorn said. "It has been great to see them enjoy the area." The INFR will be held in Las Vegas Nov. 8-12.