Tribe takes over backup healthcare program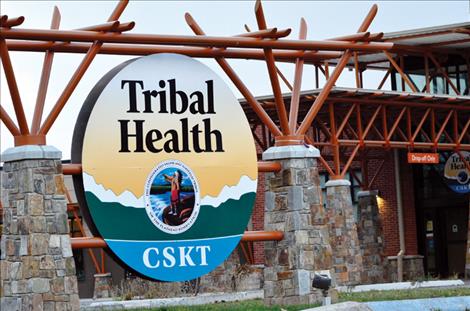 LAKE COUNTY – The Confederated Salish and Kootenai Tribes are now managing a last resort program to help ensure healthcare services are available for enrolled tribal members and descendants.
"This is part of our promise to get quality healthcare to tribal people," said Anna Whiting-Sorrell, director of operations and policy planning for the CSKT Tribal Health Department.
She said Indian people have a life expectancy about 19 years less than non-Indian people. She put herself into that statistic saying the average life expectancy of a non-Indian woman is 84.
"As an Indian woman, I will live 19 years less than the average woman, so my life expectancy is 65."
The problem can be linked back to poor healthcare. She said Indian people receive healthcare through the U.S. Department of Health and Human Service with a program called Indian Health Service, but funding for that program is limited.
"If the healthcare you get is only available for life, limb, or sensory issues, your life (span) can be minimal," she said. "With preventative care, early treatment, you have a greater chance of survival, which is basically why it is so important to have healthcare."
The Affordable Care Act allowed more Indian people to get coverage and not have to completely depend on the limits of IHS.
"On the Flathead Indian Reservation, 1,000 adults now have coverage under the Affordable Care Act that weren't covered by insurance," she said.
IHS had a backup program with a limited amount of funding to help people pay for healthcare needs after they've tried everything else. Called the Indian Health Service Purchased and Referred Care, it's also known as Contract Health Services. CSKT once managed the program, but IHS took over in the mid '90s.
On Dec. 1 the tribe reassumed management of the program, according to Whiting-Sorrell.
The Affordable Care Act opened up insurance so more people are getting healthcare, which provided more local funding for services. So it made sense to put the backup program under tribal management to make it easier for people to gain access to the program, she said.
The tribe will administer the program through Tribal Health and rename it Tribal Health Paid Care, or THPC.
"By taking over the duties and obligations of Tribal Health Paid Care, the Confederated Salish and Kootenai Tribes have the ability to make care more centered on the Tribal Health recipients," said Kevin Howlett, Tribal Health Department Head. "Through direct management of Tribal Health Paid Care, we will better fulfill our promise to deliver high-quality health care grounded in our tribal value system."
The backup program is still a last resort after people have tried getting medical services paid for through other programs like Medicaid, Medicare, Veterans Health Administration, Affordable Care Act, private insurance, and Healthy Montana Kids.
"Tribal Health's goal is to 'Get to Yes' for recipients seeking health care services," said Howlett. "Now with just one entity managing Tribal Health Paid Care, the path for getting recipients the care they need is clearer, versus trying to navigate and coordinate through two separate entities."
To be eligible for the program, a recipient needs to be an enrolled member of CSKT or a federally recognized tribal descendant. Other enrolled members of federally recognized tribes living in the service area can qualify along with tribal members that are full-time students.
People qualifying for the program need to live on the Flathead Indian Reservation or within the service areas of Lake, Missoula, Sanders, or Flathead counties, need to fill out an application and provide proof of residency. For more information contact Susan Johnson, THPC,