Man who shot, killed Polson teen sentenced to six months in jail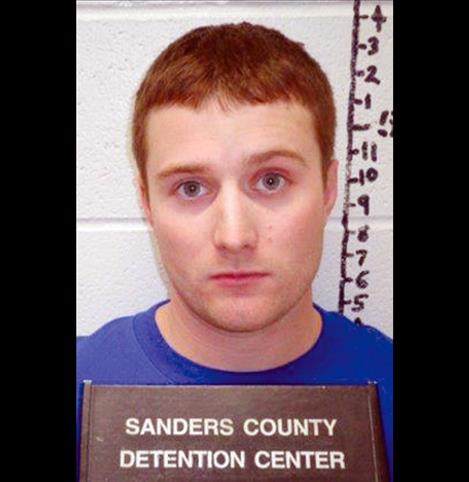 THOMPSON FALLS — A 27-year-old man will serve six months in the Sanders County Jail as part of a six-year deferred sentence for killing 16-yearold Polson resident Aunika Corrigan on June 25, 2015.
Jonathan Ross Gray was sentenced for negligent homicide on Friday in Sanders County District Court by Judge John W. Larson in accord with a plea agreement.
The agreement called Gray to pre-pay the costs of his incarceration, or $10,655, which represents a $35 booking fee and $59 a day. He also was ordered to pay $10,000 restitution in installments to the victim's parents, Bryan and Cathleen Corrigan, to be used for family and grief counseling. The agreement also called for Gray to pay $150 for the cost of his prosecution and a $1,000 fine.
Bryan and Cathleen Corrigan, who now live in Lander, Wyoming, testified in court Friday, along with Aunika Corrigan's sister Shelby Korpi, cousin Mariah Corrigan, and grandfathers Lynn Olsen and Glenn Cates.
Gray's parents, Sherri and Timothy Gray, testified along with Gray and Steven Love, whose relationship with Gray was not defined in court documents.
Aunika Corrigan and her teenage friend Shannon had met Gray near Little Bitterroot Road across Sloan's Bridge in Sanders County the day of the shooting, according to a Valley Journal report.
Shannon had met Gray on the Tinder online dating site, the Valley Journal reported. The trio were in Gray's pickup hunting rattlesnakes when Gray stopped the vehicle and jumped in the bed of the truck to shoot at a coyote with a Marlin 30-30 rifle. Shannon stayed in the truck, and Aunika Corrigan got out and was standing on the passenger side of the vehicle when she was shot through the eye, the Valley Journal reported. Gray called it a misfire and said he had consumed "maybe three" alcoholic drinks that day.
Gray was taken into custody at the end of the sentencing.