Man convicted of stalking faces trial for another charge
Allegedly mailed letters to woman on back of protection order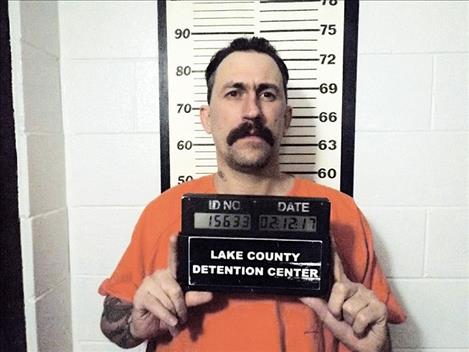 POLSON – An Arlee man convicted of stalking in 2014 faces a June 5 trial for another stalking charge against the same woman.
Brandon Bagnell, 48, was sentenced to five years in the Department of Corrections with no time suspended on Nov. 6, 2014. According to a court document, Bagnell called the woman's cell phone 135 times from the Lake County Jail and her home phone 248 times when an order of protection was in effect.
He was later charged with stalking her again by allegedly writing letters from prison. The letters were allegedly written on the back of pages from a protection order when Bagnell was housed in the Yellowstone County Detention Facility in Billings.
Bagnell, who is currently in the Lake County Jail, appealed his 2014 conviction and raised questions about whether he had waived his right to appeal and had received notice of a protection order.
Judge James A. Manley denied the appeal on Nov. 2, 2016, and Bagnell appealed that decision to the state Supreme Court on Dec. 12, 2016. A decision in that case is pending.
In issuing a denial of the appeal in District Court, Manley noted that the defendant's attorney filed a motion to withdraw because she was unable to find any non-frivolous issues with which to raise an appeal. Bagnell is representing himself in the appeal to the Supreme Court.