Bagnell gets 20 years for second stalking conviction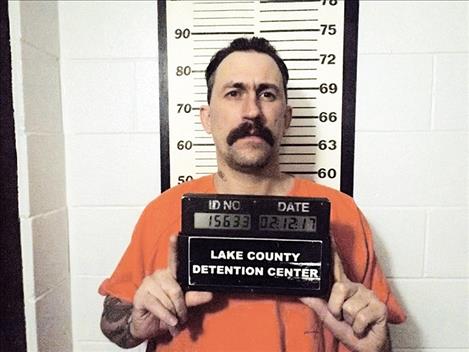 PABLO — An Arlee man was sentenced last week to 20 years in the Montana State Prison for his second stalking conviction.
Brandon Bagnell, 48, was sentenced by Judge James A. Manley as a persistent felony offender. Manley had previously sentenced Bagnell to five years with the Department of Corrections in 2014 for another stalking conviction.
On Jan. 31, prosecuting attorney Brendan McQuillan asked for a 40-year sentence but neither Bagnell nor his attorney, Ted Chester, requested a specific amount of time.
"I'm glad the judge saw fit to protect society," McQuillan said.
Bagnell was convicted at trial in June of last year.
McQuillan said that Bagnell had released two attorneys who had represented him before and at trial: Dave Mattingly and Tim Wenz. Chester was appointed to represent Bagnell on Oct. 23 last year.
McQuillan said the sentencing was delayed because Bagnell wanted to obtain a mental health evaluation. He got the evaluation but McQuillan said Bagnell refused to let him see it.
In the most recent case, Bagnell wrote a woman letters from the Yellowstone County Detention Facility in Billings on the back of a protection order. That was the same woman whose cell and home phones he called 135 and 248 times from the Lake County Jail when an order of protection was in place.
According to the Montana Department of Corrections' website, Bagnell has four previous convictions for violating protective orders in Yellowstone County from 1999 and 2000 and a conviction for criminal mischief in Flathead County from 1990.