Man gets suspended sentence for theft of $28K in gold coins, ingots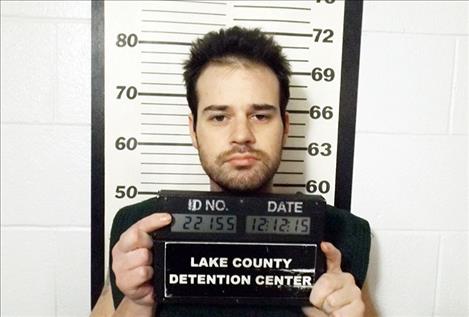 POLSON — A man complicit in the theft of more than $28,000 in coins and precious metals from a Ronan man in 2015 received a five-year suspended sentence last week.
Michael Paul Furbush, 28, was sentenced by Judge Kim Christopher for his part in the theft. He was given credit for 92 days served in the Lake County Jail.
Crystal Waugh, 29, was sentenced last year to five years in the Department of Corrections with two years suspended for her part in the theft. She was given credit for 237 days in jail and recommended for the Elkhorn women's drug treatment center in Boulder.
The couple — who had been living with the man from whom they stole the goods — were jointly and severally liable for the stolen coins and ingots, some of which were recovered from Waugh during a Feb. 9, 2016 traffic stop. They were ordered to pay $28,833 in restitution.
The couple were originally arrested during a Dec. 11, 2015 traffic stop. In that case, Waugh gave a police officer a used syringe that tested positive for methamphetamine, but Furbush later stated that the needle was his, a court document states.
A drug possession charge against Furbush was later dismissed along with separate charges of tampering with a witness and making threats. In the latter case, Furbush had been charged with threatening to blow up the Lake County Jail and kill Crystal's father James Waugh and another woman. In court on March 2, 2017, defense attorney Britt Cotter filed a motion to exclude Crystal Waugh's testimony against Furbush because she is his wife. Cotter said the couple were married in Maine on July 27, 2012. Deputy county attorney Ben Anciaux previously said the charges could be refiled, but were dismissed because there was not a reasonable likelihood of conviction at trial.
Furbush, who had served 86 days in the Lake County Jail last year related to the aforementioned charges, was recently arrested on Feb. 2 for failure to appear for his sentencing date on Jan. 11. A court document states that he was arrested in Billings and had been staying at a men's rescue mission there.