Kent Chosen MHSA boys basketball 'Official of the Year'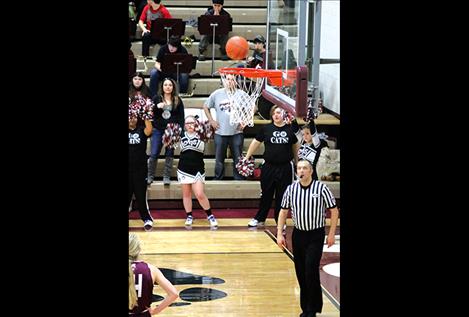 Kailey Williamson/The Herald News
WOLF POINT - Jeff Kent, a familiar face on the basketball courts in northeast Montana and across the state, was recently honored as National Federation of State High School Association Official of the Year for boys basketball.
Mark Beckman, the executive director of the Montana High School Association, recently announced this year's honorees. Nominees for this award must exemplify the highest standards of ethical conduct, moral character and carry the endorsement of their respective state high school association.
Eric Peterson, Wolf Point High School activities director, said, "Jeff is very professional, honest and always striving to be better every time he steps onto the court."
Kent has been reffing for 17 years.
Kent said he is very humble and happy that he has been selected for official of the year. Throughout his 17 years of referring, he has worked and reffed with some really great officials.
Three guys that helped Kent when he started out were Dennis Erickson out of Vida, Spike Bighorn out of Brockton and Mike Erickson out of Hardin.
Kent said, "There is a really large referee shortage throughout the state," quipping that, when he is reffing, he really sees a lot potential refs in the crowd, as they tend to help them ref.
If anyone is really interested in becoming a ref, Kent is always willing to provide information.
Kent would not be able to go all over the state without the support of his wife, Heidi.
"It's a huge sacrifice for families to have a parent be gone so much," said Kent. "She does an incredible job."