Lichte sits in jail while awaiting sentencing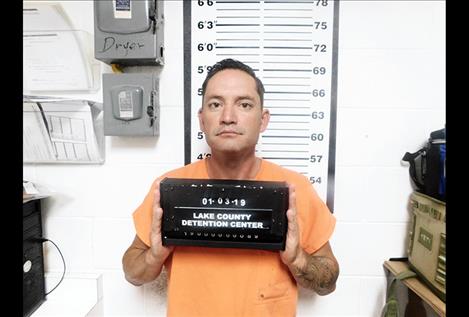 A former Polson property manager, Douglas Dennis Lichte, 42, pleaded guilty at District Court in Polson on Jan. 3 to 16 felony and three misdemeanor charges of theft, according to charging documents.
The plea came without the benefit of a plea agreement, meaning Lichte will be at the mercy of the judge at sentencing. A felony theft conviction carries a maximum of 10 years in prison or a $50,000 fine while the maximum for a misdemeanor theft is six months or a fine of $1,500.
Polson Police issued a warrant for Lichte's arrest in March 2017 after receiving numerous complaints of tenants not being able to recover security deposits from their rental units.
Lichte was picked up on the warrant about two days later after a routine traffic stop in Gallatin County. He posted $100,000 bond and appeared before District Judge Deborah "Kim" Christopher on March 30, 2017. Christopher ordered Lichte to forfeit his passport during that appearance.
Lichte has been telling the court through his attorney, Paul Ryan of Missoula, that he is close to having the restitution available and has been buying time to recover an amount that is possibly over $300,000. That figure began at around $50,000 and continued to grow as more victims came forward. Christopher issued a warrant in the amount of $150,000 for Lichte's arrest when he failed to appear for a change of plea hearing Dec. 13, 2018.
After Lichte pleaded guilty on Jan. 3, he was remanded to the custody of the Lake County Sheriff. Judge Christopher denied a motion to quash the warrant and tentatively set sentencing for Feb. 28. Lichte remains in the Lake County jail with bail still set at $150,000.