Thanksgiving meals organized across Lake County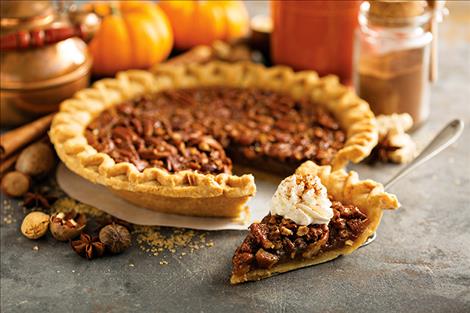 LAKE COUNTY — It's not Thanksgiving without food and good company, but cooking a full meal is a lot of work. For those who would rather spend the holiday visiting with people from around the area, a community meal is a fun option. This year there will be free Thanksgiving Day meals in St. Ignatius, Ronan and Polson. All are welcome at each.
In St. Ignatius people can attend a gathering at the Senior Citizen's Center. A classic Thanksgiving meal will be served from noon-2 p.m. The menu will include: turkey, stuffing, mashed potatoes and pie. All are welcome and the event is free. Attendees can also enjoy live music. Organizers will accept donations of food or volunteer service. People interested in supporting the event should contact Kimini Ashley at 406-273-8203.
The Ronan community meal will be held at the Ronan Community Center from 11 a.m.-3 p.m. on Thanksgiving Day. This 15th annual meal will feature all the typical Thanksgiving food items served with music played by Jim Pettit and his Little Big Band. This year, for the first time, YWAM Tribal Waves will organize the dinner because the former organizers have passed on the job. The new group will rely on donations of turkeys, pies and dinner rolls. Those who would like to donate or volunteer to help should contact Rita Ulutoa at 406-871-1648. Donations of food will be collected at the Lighthouse Christian Fellowship in Ronan.
In Polson a community meal will be served from 11 a.m.-2 p.m. on Thanksgiving Day at the Polson Senior Citizens Center on Third Avenue E. Organizers rely on donations for all the pies and salads served at the meal. Those who do not have transportation to the meal can call before 5 p.m. on Wednesday, Nov. 27, to arrange for a ride. Volunteers will also deliver meals to those who cannot make it to the event. Those who would like to donate, or would like a ride or a meal delivered, should call Tracy Plaiss at 406-471-2333.