Gholson sentenced to 20 years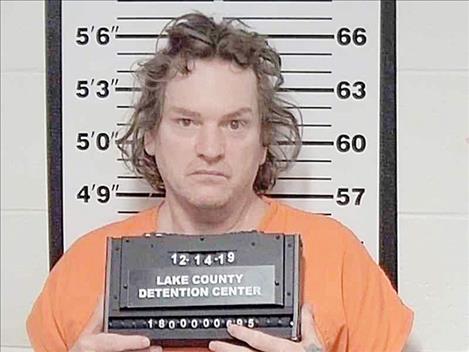 A former Polson man who could be a key figure in a Polson woman's mysterious disappearance in 2005 was sentenced at District Court in Polson on Jan. 16 to 20 years in the Montana State Prison with 10 years suspended for violating conditions of parole in an unrelated matter.
William Earl Gholson, 60, was convicted of a sex crime against a child and sentenced more than a decade ago at District Court in Polson on Aug. 31, 2006, to 30 years in the Montana State Prison with 20 years suspended. The sentence was part of a plea agreement negotiated by then Lake County Attorney Bob Long. It came at a time when Gholson was at the center of speculation surrounding the disappearance of Ellen Sloan.
Sloan, 52, was last seen with Gholson at a local casino on April 15, 2005, according to various news outlets and family members. Sloan and Gholson had been in a relationship for about a year at the time. She was well known in the Polson community and had commercial real estate holdings in Polson.
Sloan was known to be an experienced world traveler and was dealing with tax-evasion allegations stemming from investments in Anderson's Ark, a company specializing in offshore investments. Sloan's daughter, Breeyan Edwards, says her mother was actively working to put her tax troubles behind her and was cooperating with federal officials at the time of her disappearance.
Sloan has not been seen since April 16, 2005. Her pickup truck was located in the parking lot of Barnes and Noble on N. Reserve Street in Missoula on April 28, 2005, five days after her daughter reported her missing. Edwards confirmed that Gholson had purchased a laptop computer using Sloan's credit card.
Jake Sloan had to remove Gholson from his mother's residence several days after she was last seen. Gholson first violated conditions of his probation in May of 2019, which was when he was found to be in possession of methamphetamine in Missoula County.
A petition to revoke the suspended portion of his 30 years was dismissed after he completed chemical dependency treatment. Gholson was later charged with assault for punching a woman in the face while at the Poverello Center in Missoula on Sept. 19, 2019, which is the basis for his most recent revocation.
District Judge Deborah "Kim" Christopher has presided over Gholson's case since he was first charged with the sex crime in 2004. She gave Gholson credit for time served of 35 days and made his sentence run consecutive to four years with the Montana Department of Corrections out of Missoula County.
If anyone has information that could solve the disappearance of Ellen Sloan, call the Lake County Sheriff's Office at 406-883-7301.