Polson man faces assault charges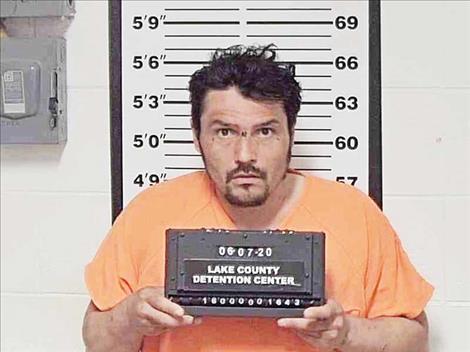 A Polson man is accused of beating his girlfriend over a period of several days, causing bruising "all over her body," according to charging documents.
Pernell Albert Dionne Jr., 35, entered a plea of not guilty at District Court in Polson on June 10 to five counts of felony partner or family member assault, one count of felony strangulation of a partner or family member, two misdemeanor counts of partner or family assault and misdemeanor unlawful restraint.
On April 25, Polson police responded to Providence St. Joseph Medical Center where the victim was being treated for assault, according to documents. The responding officers documented bruising on the victim's jaw, chest and arms. The officers took photographs of injuries that were consistent with her story.
The woman told the officers that Dionne beat her multiple times in the three or four days before she went to the hospital. She stated that Dionne dragged her by her hair, punched her with closed fists, pulled out clumps of her hair, burned her with a cigarette lighter and choked her. The victim also said Dionne would not let her leave the house they shared and took her phone when she tried to leave.
District Judge James Manley maintained bail at $50,000 and set the case for trial Nov. 30.