Woman accused of altering check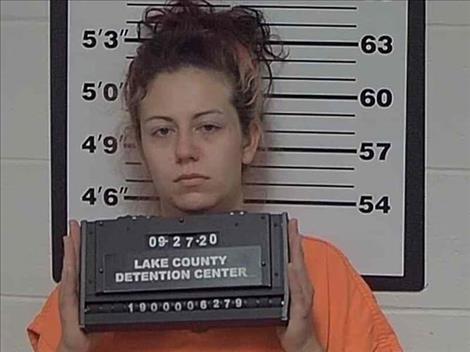 A St. Ignatius woman, who is already facing burglary and bail jumping charges, is now accused of altering a check, worth nearly $4,000, and using her sister's identity to cash it. Shaylynn Jamie Reid, 24, entered a plea of not guilty at District Court in Polson on Dec. 3 to felony forgery.
According to court records, on Nov. 2, a St. Ignatius man contacted law enforcement to report he had been notified by officials from his bank that a check he wrote to a local business had been cashed by someone else. The check was written in the amount of $3,881.25.
An investigation led authorities to question Reid's sister who indicated Reid had stolen her identity. Investigators interviewed Reid who admitted to using nail polish to "wash" the check and insert her sister's name on the payee line. She also admitted to using her sister's identification to cash the check.
District Judge Deborah "Kim" Christopher set the case for trial on April 26. Reid's other cases also are set for April. Reid is in Lake County jail after appearing in court.