Man awaits trial on drug charges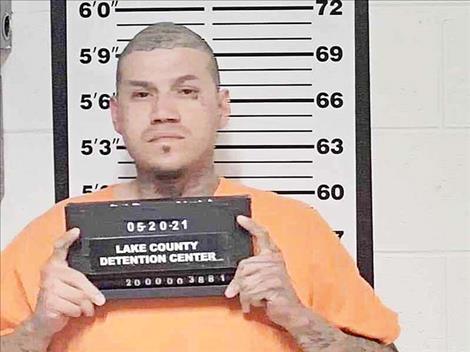 A St. Ignatius man is accused of leading law enforcement on a pursuit while in possession of drugs. Marko Lee Trombly, 32, entered a plea of not guilty at District Court in Polson on June 10 to several felony charges, including criminal possession of dangerous drugs and one count of criminal endangerment.
According to court records, on May 20, law enforcement observed a suspicious Black Dodge Durango. The vehicle began passing other motorists, including a Lake County Sheriff's Office deputy, in a no passing zone on U.S. Highway 35. The Durango turned onto Turtle Lake Road and traveled through a 35 mph zone at approximately 75 miles per hour.
The Durango eventually came to a stop in a housing area, and Trombly was taken into custody. A search of the Durango turned up methamphetamine as well as 16 Suboxone Sublingual Film pouches, which is a medication that Trombly didn't have a prescription for.
Judge Deborah "Kim" Christopher set a trial date for Feb. 7, 2022. Trombly remains in the Lake County jail with bond set at $100,000 for the new charges and another $100,000 for violating probation.