Sport shorts for Nov. 3, 2021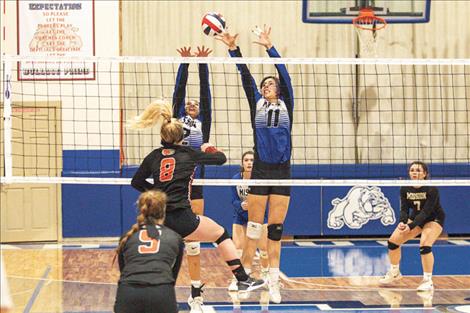 Football
Mission Bulldogs
Traveling 365 miles on Saturday, the Mission Bulldogs picked up a first-round playoff road win by defeating the Joliet J-Hawks 34-12.
Bulldog Kellen McClure tossed three touchdown passes in the team's first playoff win since 1988.
On the day, Bryce Umphrey snagged a touchdown pass, while Canyon Sargent caught two McClure passes for touchdowns and Charley Adams booked two rushing scores.
On Saturday, the 7-2 Bulldogs return to the road and travel to Fort Benton where they hope to corral the Long Horns in quarterfinal playoff action.
Polson Pirates
On Saturday, the undefeated Polson Pirates will host the Billings Central Rams in Class A quarterfinal football action.
The 7-2 Rams defeated the Libby Loggers 54-12 in first round action this past weekend.
Volleyball
Ronan Maidens
The Ronan Maidens wrapped up their 2021 volleyball regular season with back-to-back wins as they defeated Libby 3-0 on Thursday and Browning 3-0 on Saturday.
Against the Libby Lady Loggers, the Maidens where led by Leina Ulutoa with 19 assists, Rylie Lindquist with 14 digs and Reina Cordova who had 13 kills.
On Thursday, the Maidens will host the three-day Western A Divisional volleyball tournament. As the second seed team out of the Northwestern A, the Maidens with open tourney action against Stevensville at 2 p.m.
Polson Lady Pirates
On Thursday evening, the Polson Lady Pirates claimed the Northwestern A conference volleyball title with a (25-17, 27-25, 25-22) home win over the Columbia Falls Wildkats.
Polson was led by both Avery Starr and Gracie Simonich who posted 10 assists, Camilla Foresti with 10 digs and Liz Tolley with 11 kills.
On Saturday, the Lady Pirates defeated the Libby Lady Loggers 3-0.
As the top seed out of the Northwestern A, the Lady Pirates will take on the Hamilton Lady Broncs in opening Western A Divisional round action on Thursday at noon in Ronan.