Ronan man sentenced for dealing heroin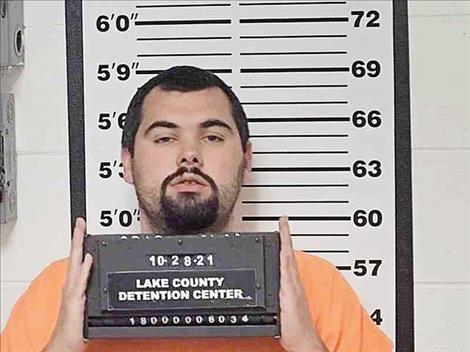 POLSON — A Ronan man was committed to the Montana Department of Corrections for 20 years with 15 years suspended for dealing heroin. Jose Anders Gonzalez, 30, entered a plea of guilty at District Court in Polson on Sept. 9 to one felony count of criminal possession with intent to distribute. The guilty plea came as part of an agreement that dismisses one count of assault with a weapon.
According to court records, on Feb. 18, Lake County Sheriff's deputies responded to a report of a female being assaulted by several people. At the scene, the deputies observed the victim with a split above her eye and a broken tooth. The victim told responding deputies that she had gone to a residence on Sundown Lane near St. Ignatius to confront someone about damages to a car. That's when she says a male, later identified as Gonzalez, pointed a loaded pistol at her, then hit her several times with it. She went on to state that another person held her down while Gonzalez went through her pockets. She says they also took from her a backpack containing a derringer before allowing her to leave. The victim was able to identify Gonzalez through social media postings.
Law enforcement executed a search a warrant at the Sundown Lane residence. Inside, officers located five grams of heroin, a digital scale and the derringer. They also observed blood spatter consistent with the victim's version of events.
Judge John Larson of Missoula presided over the case via the Zoom platform.