Ronan volleyball season ends at state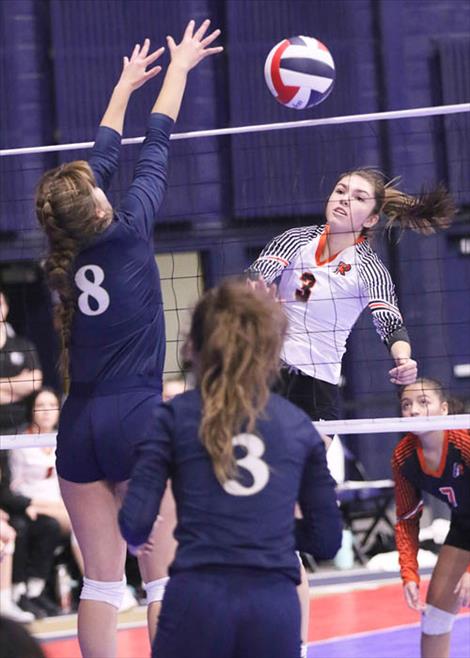 BOZEMAN — The rebound performance the Ronan volleyball team needed after Thursday afternoon's loss never came, and the Maidens were out of the Class A state tournament Friday afternoon with a 25-17, 25-19, 25-19 sweep at the hands of the Dillion Beavers.
Ronan, the Western A divisional runner ups, opened state bracket action at the Brick Breeden Fieldhouse in Bozeman on Thursday with a 25-16, 25-17, 25-14 loss to the Havre Blue Ponies.
Stat team leaders for the Maidens were Rylie Lindquist with 19 digs, Leina Ulutoa with seven assists and Reina Cordova who posted six kills.
In a loser-out match against Dillion on Friday, a 3-0 straight set loss sent the Maidens home.
Lindquist paced the Maidens with two aces, eight kills and 16 digs, while Ulutoa booked a team high 16 assists.
The Maidens finish their 2021 volleyball season with an overall record of 17-5.