Pierre pleads not guilty to PFMA charge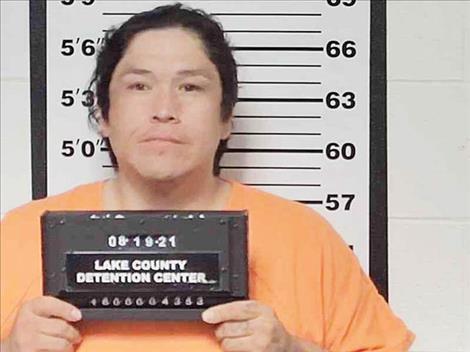 POLSON — A St. Ignatius man who was accused of strangling his girlfriend has entered into a plea agreement that will reduce a felony matter to a misdemeanor.
William Baptiste Pierre, 36, entered a plea of not guilty at District Court in Polson on Nov. 10, to misdemeanor partner or family member assault. Pierre was initially charged with the more serious offense of felony strangulation of a partner or family member.
According to court records, on Aug. 19, law enforcement responded to a report from Pierre's mother that her son was in a dispute with his girlfriend. At the scene, the victim told responding officers that she was in a verbal altercation with Pierre and that he wouldn't let her leave. She went on to state that Pierre "choke slammed" her onto a bed, then put his hands over her mouth and nose. She said she could not breathe. She also said Pierre squeezed her hard enough that she cut the inside of her mouth.
Judge James Manley inquired as to why the state was reducing the charge from a felony to a misdemeanor. Prosecutor Molly Owen with the Lake County Attorney's office explained that she tried multiple times to contact the victim but received no engagement, leaving her no choice but to amend the charge.
Judge Manley sentenced Pierre to one year in the Lake County jail with all but 24 hours suspended. Pierre also admitted to a parole violation on a criminal endangerment conviction from 2019. Judge Manley committed Pierre to the Montana Department of Corrections for five years with three years suspended on the parole violation. That is to run concurrently to the jail time. Pierre had already served 84 days in jail.