Hardy sentenced for felony assault with a weapon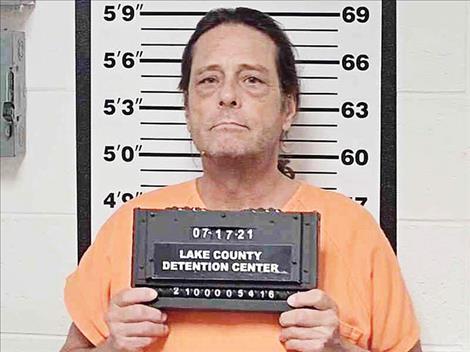 POLSON — A Polson man was sentenced at District Court in Polson Dec. 9 to the Montana State Prison for a period 20 years with 10 years suspended on one count of felony assault with a weapon. The charge stems from an armed stand-off with Polson Police last July. Edward Dale Hardy, 63, entered into a plea agreement Sept. 30, that dismisses felony charges of kidnapping and criminal endangerment.
According to court records, on Jul. 8, Polson Police responded to the Bellevue Trailer Court along U. S. Highway 93 in Polson after a woman called 911 to report her boyfriend had fired his weapon inside the residence and was refusing to let her leave. Other residents of the trailer court also reported hearing shots fired. A responding Polson Police officer approached the trailer where the disturbance was reported and noticed two bullet holes. The officer retreated to his patrol unit. About that same time the woman who first reported the shooting was back on the phone with 911 dispatchers. She indicated that her boyfriend, later identified as Hardy, was barricading himself inside the trailer home. She also said Hardy told her to say he had explosives inside the home. Area residents were forced to evacuate their homes as a precaution. Police were eventually able to negotiate the woman's release as multiple other law enforcement agencies responded to assist. Hardy was able to escape his house through a window. A Polson Police officer subdued Hardy as he was attempting to enter his vehicle. Police would later find what was described in court as a pipe bomb inside Hardy's home.
Judge John W. Larson of Missoula presided over the case via the zoom platform. He gave Hardy credit for 155 days jail time already served. He also advised Hardy that if he successfully completes all the recommended state programs and treatment provided in prison, he could be out in about nine months.