Moore pleads guilty to negligent homicide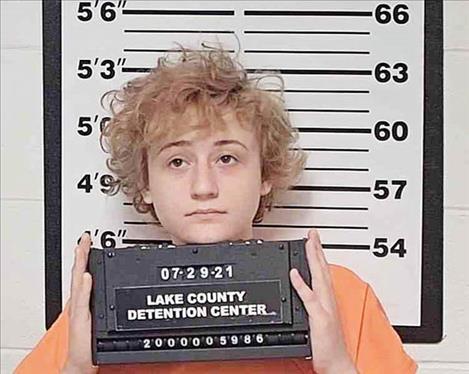 POLSON — A Marion woman has admitted to stealing a car in Kalispell before being involved in a fatal car wreck with it later in Pablo.
Leasa Sierra Moore, now 19, entered a plea of guilty at District Court in Polson on April 7 to felony negligent homicide and no contest to felony theft.
According to court records, on Sept. 30, 2020, emergency services were paged out to the report of a fatal car wreck along U.S. Highway 93 in Pablo. Several witnesses at the scene told investigators that they saw a small white car pass them at a high rate of speed while weaving through traffic. The white car was seen running a red light at the intersection of Clairmont Road before hitting a vehicle that was turning onto U.S. Highway 93. That vehicle was hit with such force that its driver was thrown out. She was transported to St. Patrick's Hospital in Missoula where she later died. The driver of the white car was identified as Moore. The white car she was driving was a 2001 Oldsmobile Alero. It had been reported stolen from the parking lot of The Blue and White Motel in Kalispell early that morning.
An investigation of the scene showed the Alero left a skid mark that measured 172 feet long. Internal data of the Alero showed it was traveling 98 miles per hour prior to breaking and was likely traveling about 65 miles per hour at the time of impact. The data corroborated witness accounts of the crash.
Clothing worn by Moore matched the clothing of the suspect seen in video surveillance at The Blue and White Motel stealing that car.
Judge John W. Larson of Missoula presided over the case remotely. He set a sentencing date of June. 2. Moore remains in the Lake County jail.