Hoyland-Burrington sentenced to five years all suspended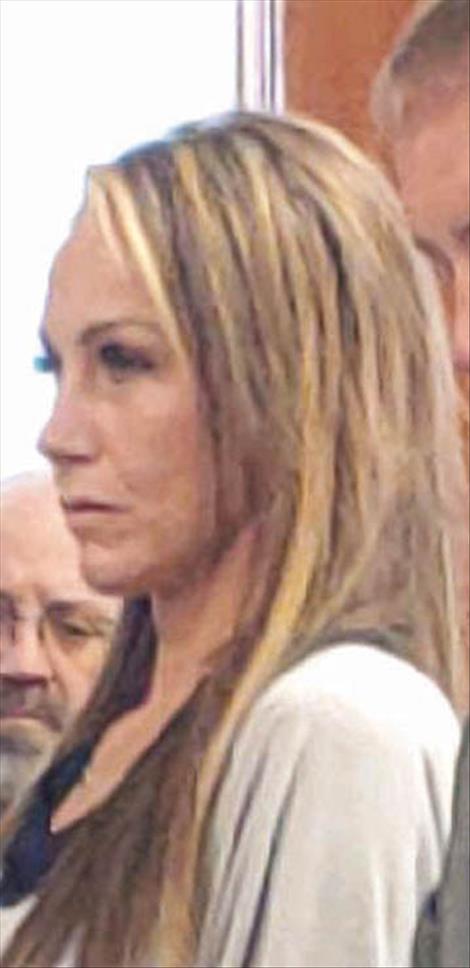 POLSON — A Somers woman was committed at District Court in Polson on April 13 to the Montana Department of Corrections for 5 years, all suspended, after pleading guilty to the operation of a non-commercial vehicle by a person with an alcohol concentration of 0.08 or more, fourth or subsequent. The plea was entered as part of an agreement for Brooke Anna Hovland-Burrington, 40, that dismisses one count of felony criminal endangerment and misdemeanor charges of fleeing from or eluding a peace officer and obstructing.
According to charging documents on June 14, Lake County emergency dispatchers received a report of a possibly impaired driver headed south bound on U.S. Highway 93 into Polson. Polson Police located the suspect vehicle in an alley off Main Street. The suspect vehicle traveled the alley ways of Polson without stopping before getting trapped by police at a dead end on 11th Ave. W. The suspect vehicle allegedly drove into one of the officer's patrol unit. When the driver, later identified as Hovland-Burrington, finally obeyed orders to exit the vehicle, she "stumbled and reeked of alcohol." Police had to obtain a search warrant for a blood draw from Hovland-Burrington.
In handing down the sentence, Judge James Manley praised Hovland-Burrington for going "above and beyond what we asked of you" since she was arrested. He also ordered Hovland-Burrington to complete Lake County's drug court and suspended a $5,000 fine.