High waters pose risks to recreators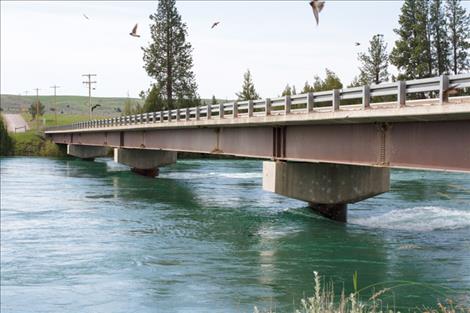 LAKE COUNTY — As flooding in Montana has been declared a major disaster by the President, officials would like to remind everyone to act safely during this time of increased water danger.
Energy Keepers of the Confederated Salish and Kootenai Tribes has reported that the current water elevation of Flathead Lake is 2892.7 feet and very slowly filling, while current river flows over the channel are 51,500 cubic feet per second (CFS) and slowly rising as the lake rises.
They further report that there is still some high elevation snowpack above 6,000 feet in the basin and with upcoming warm weather and another possible round of rain, we could see a modest surcharge of Flathead Lake. It is possible, they state, that the lake could rise to approximately 2893.5 feet before settling down into its summer operating range.
Swift moving waters of engorged rivers pose risk to recreators. Flood tips from the Red Cross remind those interested in getting to their summer water activities that high water is cold and very fast moving, often carrying dangerous debris left over from winter thaws. It is advised to wait until water has settled to summer operating range to begin water activities, or take extensive safety precautions if fast moving water cannot be avoided.