Malatare sentenced for aggravated assault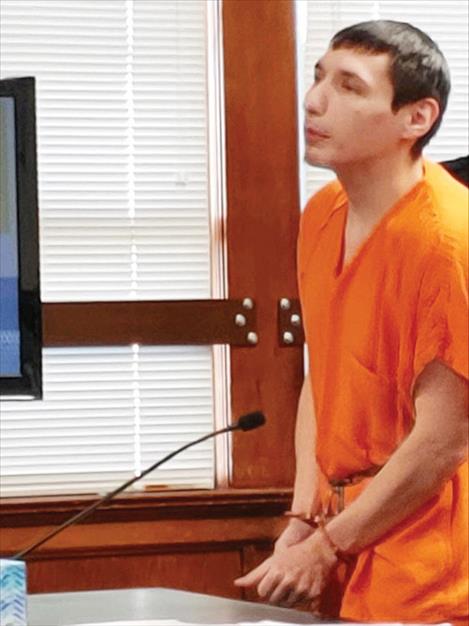 POLSON — A Pablo man faced sentencing on Sept. 28 on charges stemming from what court documents describe as a brutal attack on a woman. Joseph Pierre Malatare Jr., 24, entered a plea of guilty at District Court in Polson on Aug. 10 to felony aggravated assault.
According to court records, on April 22, law enforcement received an anonymous tip that Malatare had just beaten a "Jane Doe." Later that day, law enforcement received a call from staff at Providence St. Joseph Medical Center in Polson requesting law enforcement to investigate a possible assault. Responding officers observed bruising on "Jane Doe's" face, under her chin, around both ears, most of both arms, knees, chest and back. She indicated that Malatare punched her repeatedly with closed fists. "Jane Doe" was later transported to Providence St. Patrick's Medical Center in Missoula where she was treated for 10 broken ribs. Malatare was later located by law enforcement and questioned. When shown a picture of "Jane Doe's" injuries Malatare allegedly stated "she's going to live, right?"
A plea agreement in this case calls for a joint recommendation of a 10 year commitment to the Montana Department of Corrections with five years suspended.