Mac Man
Time for perch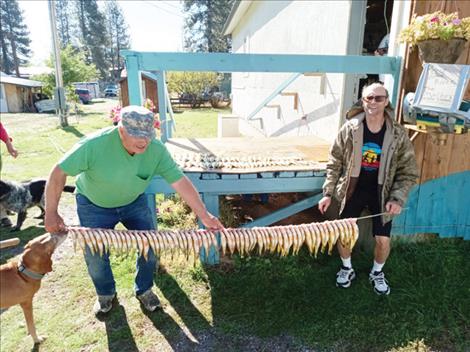 Fishermen, if you weren't able to get as many whitefish fillets in your freezer as you would like now you have an opportunity to finish the job with perch. Right now, I believe the perch fishery is at a tipping point where overpopulation is going to make them very susceptible to a disease. The last time this occurred it took nearly 10 years for their recovery.
Everywhere we go where there are weed beds in the lake where we are finding an abundance of perch. Good perch management conditions, when present, exist is to eliminate as many as possible.
What you don't keep because they are smaller than what is feasible to fillet, the seagulls will appreciate.
Perch are very cannibalistic, so their main food source is perch fry. This makes determining what to use for bait easy and inexpensive. The procedure I use is to slab my first small perch then cut it into fairly large pieces. What remains I cut up into small pieces and chum with it. This seems to bring in the larger perch.
We've done well vertically with our new wana-B setup, and casting with a two-hook bottom weight setup to avoid the weeds to a degree.
35 to 40 feet has been the magical depth most places, although we have reports of folks fishing for whitefish up in the river Delta area at the north end of the lake catching big perch on their whitefish setups in a 40 to 50 foot depth.
On Oct. 2, my friend Brad Vaughn and I caught these 125 perch about 250 yards due East of the Big Arm boat launch. Close enough for a float tube, kayak, canoe or rowboat to easily reach. You'll no doubt also pick up some fishable size pike minnows.
For more information, 406-250-0241 or 406-675-0068.