Malatare sentenced for assault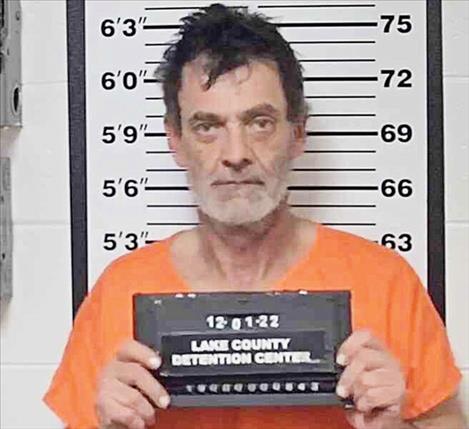 POLSON — A St. Ignatius man was sentenced at District Court in Polson on Dec. 1 to the Montana State Prison for 5 years on a domestic assault charge. Shawn Wayne Malatare, 54, entered a plea of guilty to felony partner or family member assault during an earlier court appearance. That was just before the case was set to go to trial. A jury had already been summoned.
According to court records, on May 29, 2021, a person called 911 to report a domestic disturbance between his mom and her ex-husband, Malatare. Two deputies with the Lake County Sheriff's Office responded and spoke to the victim. She stated that she and Malatare had argued so she retreated to her bedroom. Malatare followed and locked the door behind him and began hitting his ex-wife. She said she tried to cover her face with her hands until Malatrae pulled her hair causing her to take her hands off of her face. Malatare then punched her in the left eye leaving a small laceration.
A check of Malatare's criminal record shows three prior convictions for partner or family member assault dating back to 1995 with the most recent conviction in 2019.
Judge Deborah "Kim" Christopher took issue with the guilty plea coming after a jury had already been summoned in, not following a plea agreement that called for a three years suspended sentence except for a 30 day jail term. Malatare was given credit for having already served 40 days in jail.