Gardipe sentenced for felony burglary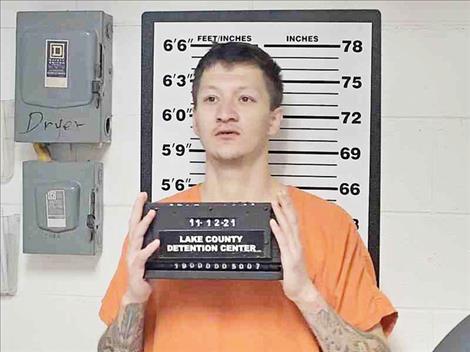 POLSON — An Elmo man was committed at District Court in Polson on Jan. 18 to the Montana Department of Corrections for six years with four years suspended for felony burglary. Trevor Gardipe, 26, was also committed to the DOC for five years with three years suspended for felony intimidation. Gardipe pleaded guilty to the charges in an earlier court appearance.
In the burglary case, Gardipe admitted to breaking into a residence and stealing a wood burning stove on Nov. 23, 2021.
In the intimidation case, Gardipe admitted to calling in a bomb threat to the CSKT Complex in Pablo on April 29, 2021.As a result, the entire CSKT complex in Pablo was evacuated and searched. A bomb was never found. Lake County Sheriff's Detective Dan Yonkin was able to determine the threat was made from a phone that has an application, textnow, that allows a subscriber to spoof other phone numbers. After obtaining a search warrant, Detective Yonkin learned the threat came from a phone associated with a certain gmail account. With information provided by cellphone service provider Verizon, Detective Yonkin was able to determine that two cellphones were in use in Lake County at the time of the bomb threat. One of those phones was owned by Gardipe. Gardipe was incarcerated in the tribal jail at the time the bomb threat was made. Video surveillance at the jail showed Gardipe with a phone the day the threat was made. A search of the phone revealed it had been wiped of its contents twice on April 29, 2021, after the threat was made. Detective Yonkin was able to determine that the application textnow had been on Gardipe's phone prior to the bomb threat.
Judge Molly Owen ordered Gardipe to pay restitution of $2,573.50 in the burglary case, and she gave Gardipe credit for having already served 435 days in the Lake County Jail.
Gardipe is already serving a six year term in the Montana State Prison on theft and burglary charges. All of the sentences will run consecutively to each other.