Sentence deferred for Cutfinger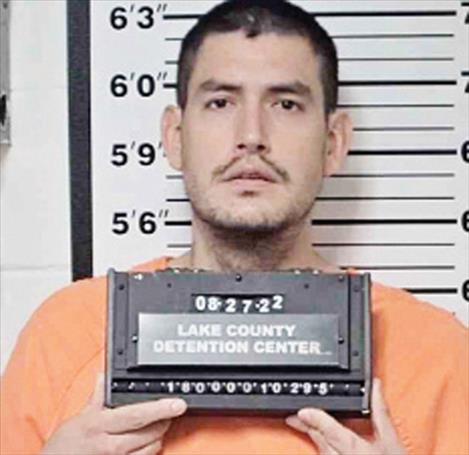 POLSON — The imposition of sentencing was deferred for a total of 15 years for a Ronan man accused of stealing multiple vehicles and possessing drugs. Ruben Daniel Cutfinger, 32, pleaded guilty during an earlier court appearance to two counts of theft, criminal mischief and criminal endangerment. The plea was entered as part of a plea agreement that dismisses drug possession charges and one count of theft.
According to court records, on Sept. 11, 2021 a work truck belonging to the Confederated Salish and Kootenai Tribes was stolen from a gas station in Pablo. The truck was later discovered abandoned with over $5,000 in tools missing. Surveillance cameras at the gas station show Cutfinger as the suspect that took the truck. Cutfinger had just been released from jail earlier that day. Then on Feb. 21, 2022, Cutfinger is alleged to have stolen a 2010 Ford Focus from a residence in Ronan. The owner reportedly watched the theft occur. Four days later the owner of the Ford Focus called law enforcement to report he located his Ford Focus traveling U.S. Highway 93 in the Pablo area. This ultimately led to a pursuit with law enforcement that caused over $6,600 in damages to the car. On March 12, 2022, a 1994 Jeep Grand Cherokee was stolen from a residence in Arlee. The Jeep Grand Cherokee was the subject of a traffic stop later that day with Cutfinger identified as the driver. He told police he knew the Jeep was stolen but denied being the person who stole it. Finally, Cutfinger was arrested on an outstanding warrant in Pablo on July 14, 2022, and was found to be in possession of drug paraphernalia that contained fentanyl residue. Cutfinger told the arresting officer that he used the paraphernalia to smoke fentanyl.
The lengthy deferment term is intended to give Cutfinger enough time to pay restitution of $12,018.47. Judge Deborah "Kim" Christopher gave Cutfinger credit for having already served 153 days in the Lake County jail.