Perkins pleads guilty to assault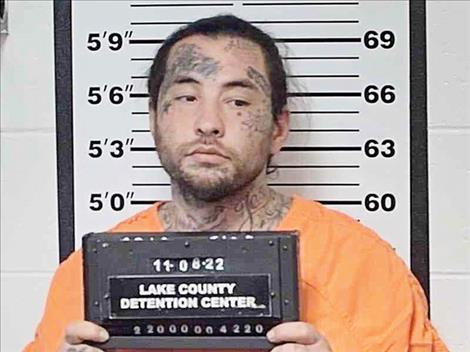 POLSON — A Kalispell man admitted to assaulting two women on separate occasions. Douglas James Perkins, 34, entered a plea of guilty to two felony counts of partner or family member assault at Polson District Court on Feb. 1.
According to court records, on Sept. 15, 2022, law enforcement in Kalispell were called to investigate a possible assault victim. The alleged victim stated she suffered bruising to her face and arms. She indicated that she sustained the bruises while she was traveling in a car in Polson with Perkins on Sept. 10, 2022. The investigation was then transferred to law enforcement in Lake County. A Deputy with the Lake County Sheriff's Office took over the investigation. The deputy was told by the alleged victim that she and Perkins began to argue when she explained to him that she doesn't feel safe around him. She then attempted to call a friend to come and pick her up. That's when Perkins allegedly took her phone, got out of the car they were in and pulled her to the ground. She said Perkins then punched, slapped and stomped on her multiple times then prevented her from seeking medical attention.
Perkins also admitted to assaulting another female in Polson Oct. 22.
Records show Perkins has at least three other convictions of a similar nature, two in Montana and one in California.
Judge Molly Owen denied a request for an own recognizance release after learning of Perkins lengthy criminal record as outlined in court by prosecutor Lori Adams with the Lake County Attorney's Office. Judge Owen set a sentencing date of March 22. Perkins remains in the Lake County jail with bail totaling $105,000.