Aguilar pleads guilty to felony assault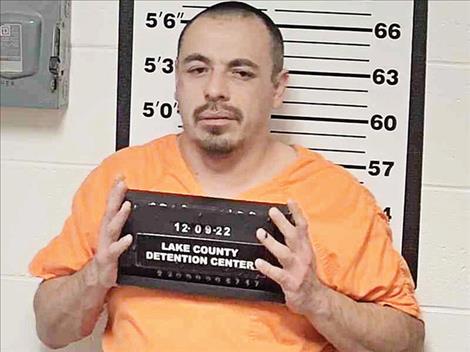 POLSON — A Ronan man with two prior convictions for partner or family member assault (PFMA) now has a third conviction of the same. Gonzalo J. Aguilar, 37, entered a plea of guilty to felony PFMA, third or subsequent during a change of plea hearing in Polson's District Court on Feb. 22.
According to court records, on Dec. 8, 2022, law enforcement responded to a report of a domestic disturbance in Ronan. At the scene, the alleged victim indicated that her husband, Aguilar, had punched her in the face after the two had argued and that he was intoxicated at the time. Records show Aguilar has two prior convictions for PFMA, one in Butte city court in 2019 and one in Lewis and Clark Justice Court in 2021.
Judge Molly Owen set a sentencing date of April 12. Aguilar remains in the Lake County jail with bail set at $50,000.