Salisbury pleads guilty to assault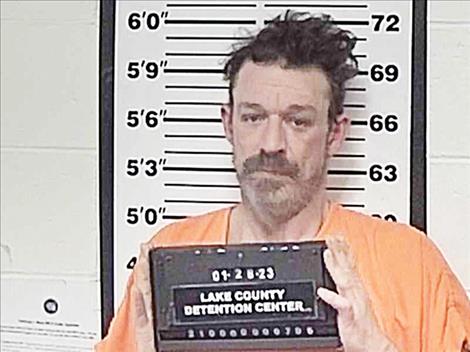 POLSON — A Polson man, awaiting sentencing on a felony count of partner or family member assault (PFMA), gained two more PFMA charges and will be sentenced on two of the three charges in May.
Shawn Salisbury, 46, entered a plea of guilty to two counts of partner or family member assault.
According to court records, on Dec. 26, 2022, Polson Police were paged out to a report of an assault at a Polson residence. The alleged victim had suffered a cut on her face after Salisbury allegedly threw a wallet at her. Charges from that matter are to be dismissed at sentencing as part of a plea agreement.
On Jan. 18, Polson Police had to respond to another domestic disturbance involving Salisbury, which resulted in the third charge of felony PFMA. The first charge, to which Salisbury had already pleaded guilty, occurred on Sept. 15, 2022. Charging documents show that each case involves the same alleged victim. It was these two matters that Salisbury entered his guilty pleas.
Judge Molly Owen set sentencing for both matters on May 3.