Ronan celebrates St. Patrick's Day with parade traditions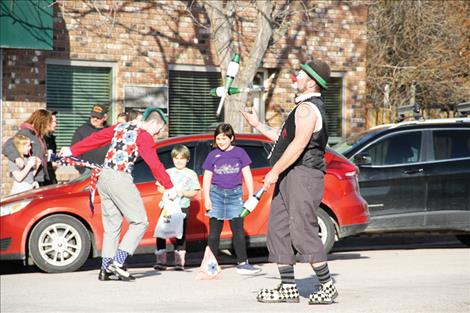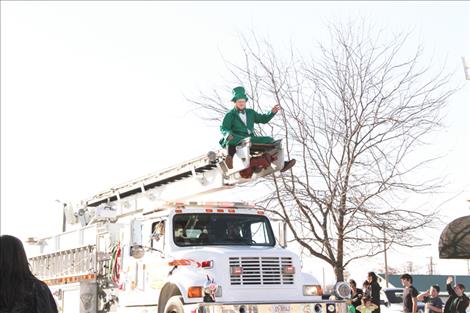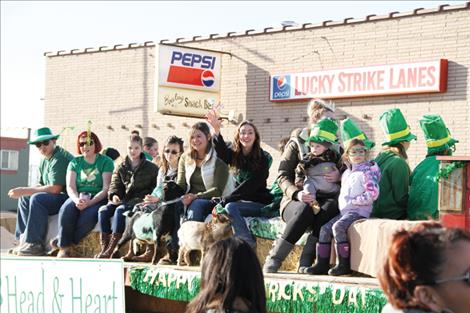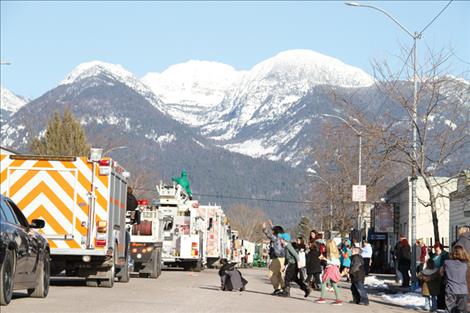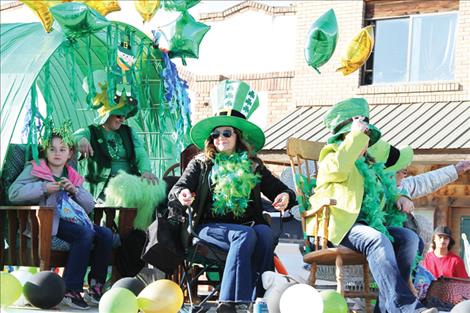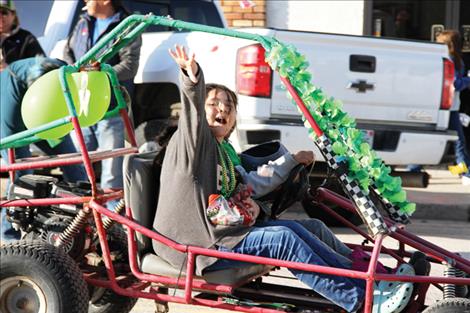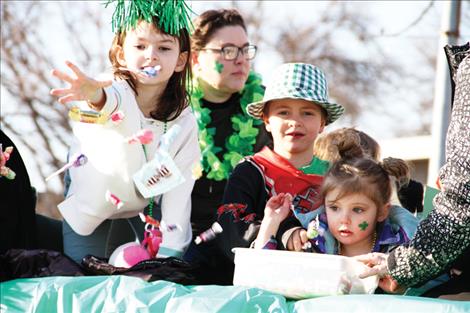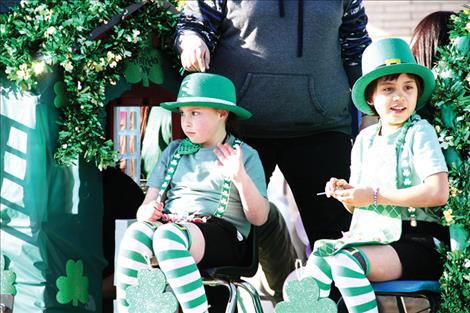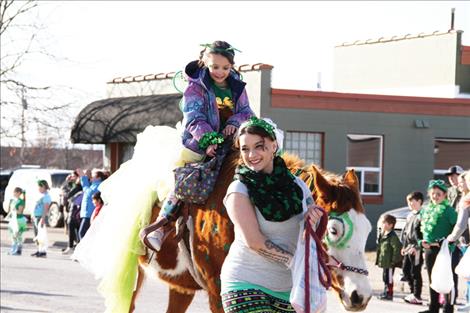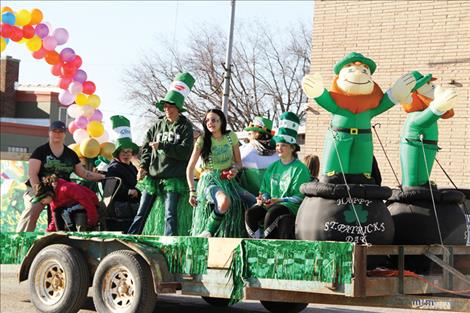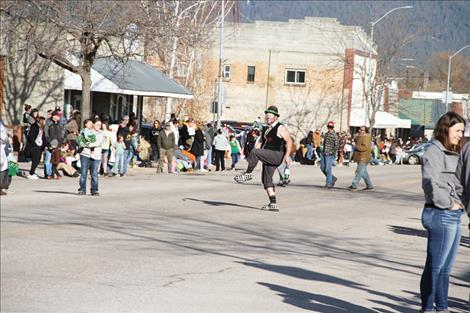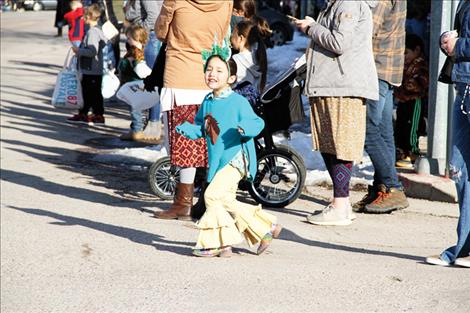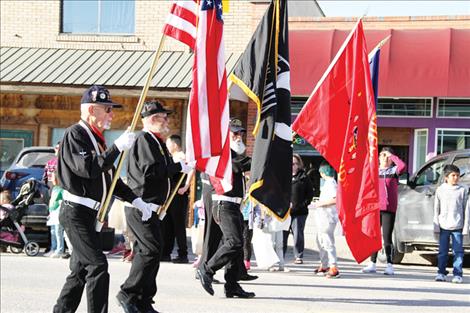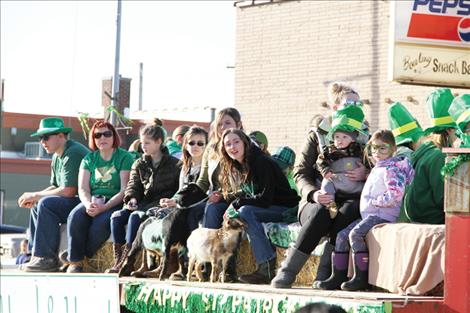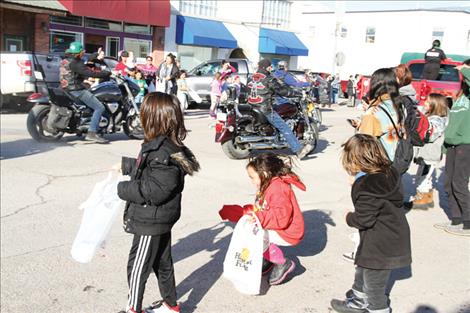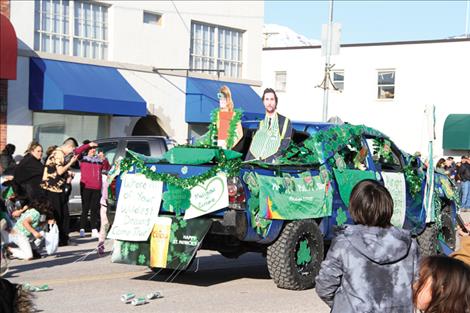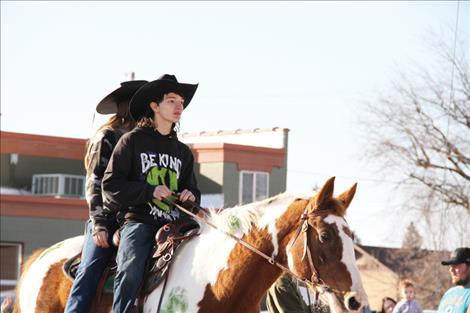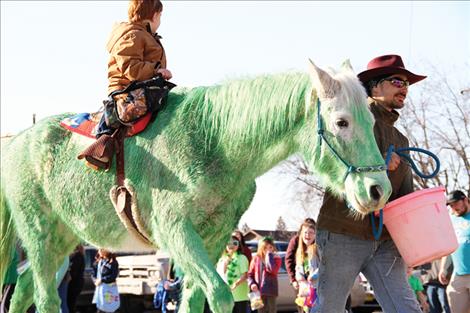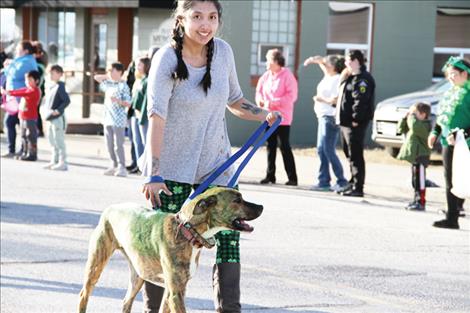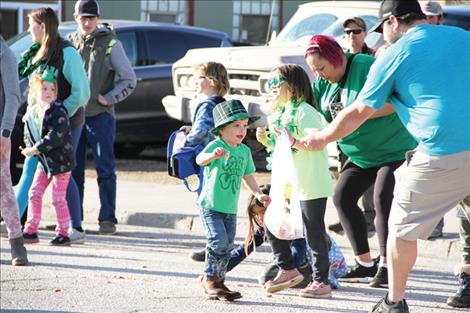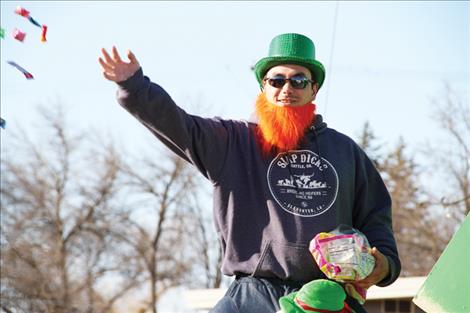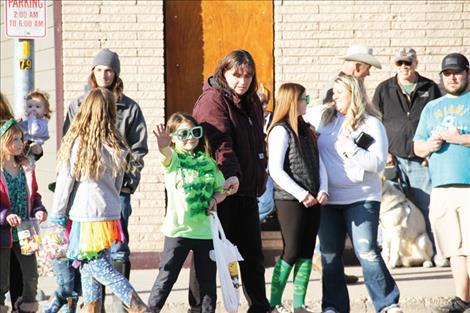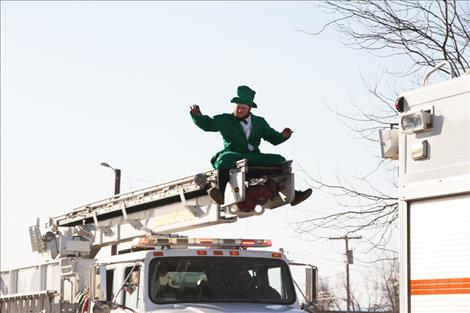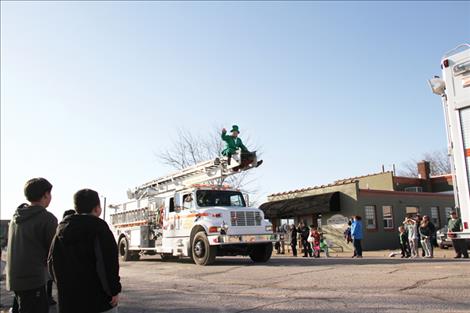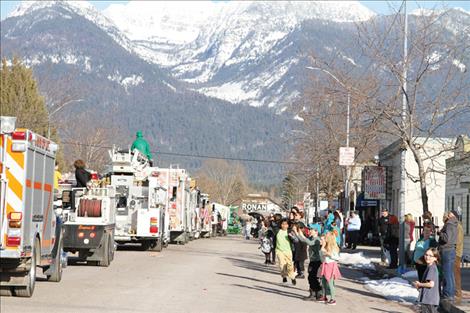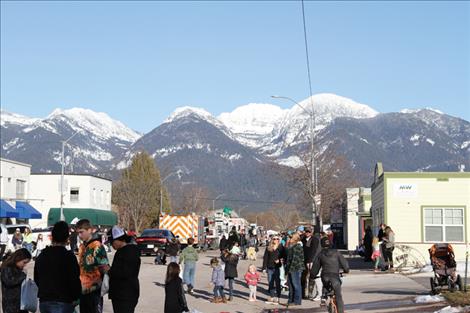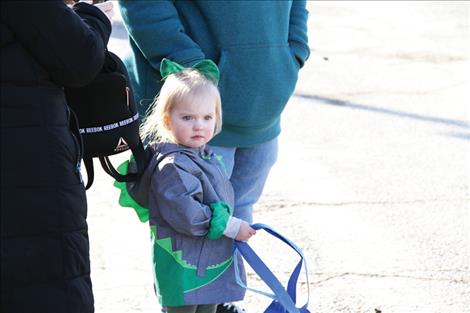 ‹
›
RONAN — Crowds of families lined Ronan's Main Street as the 34th annual St. Patrick's Day Parade rang in the start of spring.
A warmer parade than the year prior, the sidewalks were crowded with onlookers. Kids clad in green and holding plastic bags to gather candy shrieked in delight as a pair of red nosed clowns juggled pins and did tricks up and down the road to entertain them as they waited for the parade to start.
The Ronan St. Patrick's Day tradition started back in 1985 when a couple of Irishmen raised the Irish flag in front of the Ronan City Hall. The parade itself started in 1989 when The Ronan Irish Community (TRIC) was established and has been a tradition every March 17 since.
The police car siren that announced the parade's beginning was met with cheers as the floats came into view. Displays from groups and businesses throughout the community from the Pheasant Lounge to the local 4-H chapter painted the town green as they marched down the road. A horse with a green dye job drew a lot of attention from onlookers as well. This is a local tradition first started by Dennis Palmer in 1990 that's been missing from the last few parades until someone new picked up the mantle this year. A green dog followed closely behind.
The jaunt down the road ended with a train of fire trucks, all honking their horns and flashing their sirens as they went. A green-clad leprechaun sat perched atop one of the truck's top ladders, waving to the crowd.
"It's just a nice time," an attendee named Shelly commented. "Good start to the evening. And it's kind of fun to see it still going – been around since I was a kid."
"(My favorite part) was the green horse. I want to ride a green horse," Shelly's daughter added.
This year's parade winners were: (Note – waiting for them to be posted by the chamber)
- Most Irish -
- Best Irish Animal -
- Greenest Sports Team -
- Best Kids Float -
- Pub Wars -
- Biggest Shamrocks -
- Greenest Float -
- Best Overall -