Rasmussen sentenced for criminal endangerment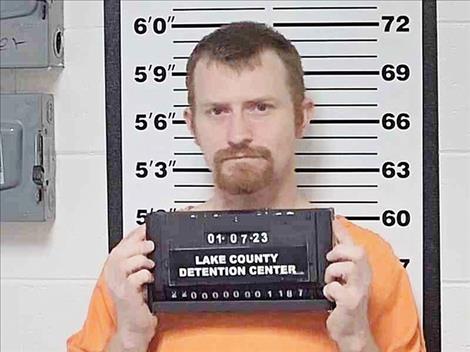 POLSON — A Dixon man was committed in Polson District Court on March 22 to the Montana Department of Corrections for 10 years with five years suspended on one count of criminal endangerment. Randall Everett Rasmussen, 37, pleaded guilty to the charge during an earlier court appearance. In exchange for his guilty plea to criminal endangerment, prosecutors agreed to dismiss one count of criminal possession of dangerous drugs.
According to court records, on March 20, 2022, law enforcement observed a wanted person in the back of a Lexus that pulled out of a residence on Jocko Road. The law enforcement officer attempted a traffic stop on the Lexus, but it took off with speeds reaching up to 100 miles per hour. The officer maneuvered his patrol car alongside the Lexus and got the driver, later identified as Rasmussen, to stop. When asked why he took off, Rasmussen told the officer that he had an outstanding warrant for his arrest out of the state of Washington. The passenger told the officer that she feared for her life during the brief pursuit. A search of the vehicle turned up suspected methamphetamine.
Judge Molly Owen gave Rasmussen credit for having already served 75 days in the Lake County Jail.