Simmons sentenced for burglary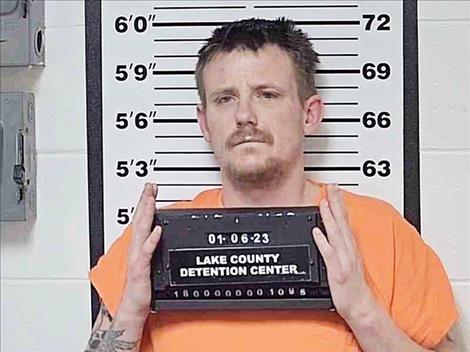 POLSON — A Polson man was committed in Polson District Court on April 5 to the Montana Department of Corrections for a total of 10 years with all but time served, 83 days, suspended.
Michael Leroy Simmons Jr., 36, entered a plea of guilty in Polson District Court on Feb. 8 to two counts of burglary, one count theft and criminal possession of dangerous drugs, all felonies. The pleas were entered as part of a plea agreement that will dismiss one count of theft and one count of criminal mischief.
According to court records on Nov. 7, 2022, an employee of the Depoe Junction was reviewing surveillance video of the shop from Oct. 21, 2022, when he noticed images of Simmons stealing chainsaws. Simmons also pleaded guilty to burglarizing the Finley Point Grill on Jan. 5. In that burglary, access was gained through an unlocked door at the restaurant. Two men were seen on the surveillance camera using a grinder to gain access to an ATM inside the restaurant. Approximately $5,000 was taken. The owner of the restaurant said the ATM was a total loss and would cost more than $1,500 to repair.
Police used video surveillance from the Finley Point Grill and at the Polson hotel, where Simmons was staying the night of the January burglary, to identify Simmons as the suspect. Police were also able to identify an accomplice in the Finley Point Grill burglary as Michael Christian Duncan, 28. Duncan confirmed that he and Simmons had broken into the restaurant and used a grinder to gain access to the ATM. Duncan is also facing criminal charges for his involvement. He entered a plea of not guilty in District Court on Feb. 9 to burglary, criminal mischief and theft.
Judge Deborah "Kim" Christopher set this case for trial July 10.
Judge Owen went for the suspended sentence, explaining that her primary goal is to make sure the victims of these crimes are made whole. She ordered restitution in the amount of $38,985.88.