Darling sentenced for intent to distribute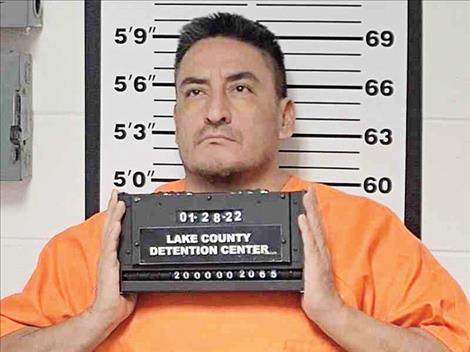 POLSON — A Missoula man who admitted to dealing drugs in Lake County was committed in Polson District Court April 12 to the Montana Department of Corrections for a total of 10 years with all that time suspended. Samuel Alvin Darling, 48, entered a plea of guilty to one count criminal possession with intent to distribute and one count of use or possession of property subject to criminal forfeiture in Polson District Court March 1. That charge led to the seizure of a classic pick-up. In exchange for his guilty plea to the two charges, the state dismissed two counts of criminal possession with intent to distribute and one count of criminal possession of dangerous drugs.
According to charging documents, Darling was found in possession of 18 grams of methamphetamine on April 11, 2020. Darling was also charged with criminal possession with intent to distribute after the vehicle he was in was stopped for expired registration on July 25 2020. A search of the vehicle turned up three baggies of a substance that tested positive for methamphetamine. The search of the vehicle also turned up a bank document showing a $50,000 withdrawal from a bank in Missoula.
Darling was also found driving a 1956 Ford truck on July 28, 2020 that was purchased that day for $41,000. A search of it turned up three grams of methamphetamine and the truck was seized.
Judge Molly Owen gave Darling credit for having already served 440 days in the Lake County Jail.