Blodgett Creamery under new ownership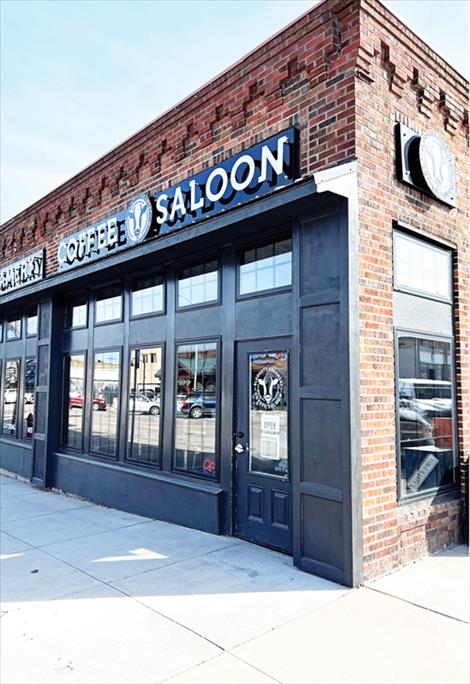 POLSON — Huckleberry club, turkey pesto, breakfast burritos and, of course, coffee all say "Blodgett Creamery" to Polson. These staples will not change under the new owners, Chell and Shain Little. The new owners of Blodgett Creamery have been making updates (with a few more to come) but say that they have no plans to change what makes Blodgett Creamery so great. The Littles took over Blodgett Creamery on February 1 and have been making the great breakfast and lunch spot their own with small updates and even bringing back a customer favorite: Cupcake Fridays. The Littles know that over the last five years, Blodgett Creamery has been a staple in Polson and plan to keep it that way. No matter what updates come to Blodgett Creamery, the parts that have been known and loved will not change.
The updates that they have made are the addition of more Lotus options, a pancake breakfast, smoothies, some gluten free options and a little bit of rearranging and updating to this family favorite coffee shop and eatery. The updates that they are looking forward to are chicken sandwiches, waffle breakfast, and, dare they say, French fries. Don't worry though, their famous bag of chips will still be an option. They will be doing more promotion of their breakfast menu, burgers and shakes as well. No matter what updates they make, they have assured us the atmosphere, food, coffee and customer service will be the same that Polson has come to know and love.
Blodgett Creamery will also be starting "Blodgett's Walks Main." This will take place on Wednesdays and Thursdays. One of the wonderful employees of Blodgett's will walk down Main Street to all the businesses that would like to participate and take orders for breakfast, lunch, or drinks. Once they have walked to all the businesses taking orders, they will go back to Blodgett's, pick up the orders and deliver them to you at work. We all get busy and sometimes don't think about lunch. No worries anymore, Blodgett's has you covered.
With the addition of event planning to their already available catering service, Chell and Shain Little plan on giving Polson more of what they want. The Littles are planning on having an open house to share the new updates, meet the owners, and try out the food and drink specials. They also say to keep your eyes on their Facebook, Instagram, and the new website (that includes a full menu) to watch for other updates, such as a possible few nights for dinner and maybe even a Sunday brunch. For now, make sure that you stop by and see the new changes and enjoy some amazing coffee and great food.
To keep up with the new information regarding Blodgett Creamery, go online to BlodgettCreameryPolson.com, visit their social media @Blodgettcreamerypolson, call 406-319-2552, or stop by at 325 Main Street, Polson, MT 59860.