Special Olympics presents Golisano Health Leadership Award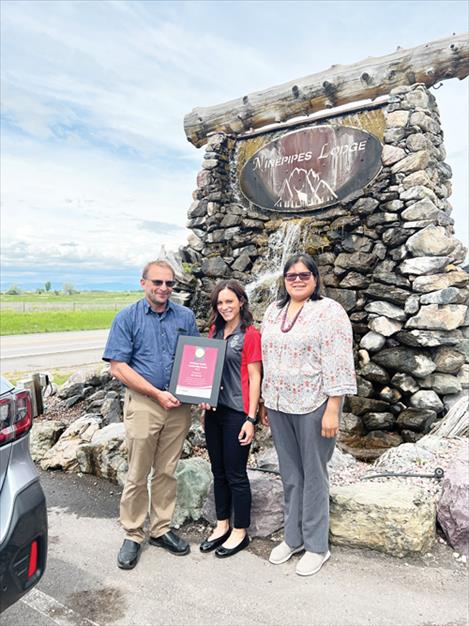 Special Olympics Montana photo
News from Mallory Frank, Special Olympics Montana
CHARLO — As you may know, Special Olympics is a global inclusion movement using, sport, health, education, and leadership programs every day, around the world- the focus is to end discrimination and empower people with intellectual disabilities.
The Golisano Health Leadership Awards recognize health champions - leaders and organizations - that are making a significant contribution to equal access to health, fitness, or wellness for people with intellectual disabilities. The award also promotes awareness for the progress and remarkable efforts toward fulfilling the goals, values, and mission of Special Olympics Health work. This is the highest Special Olympics honor for health partners.
With that said, congratulations to Mr. Geof Rohrlach for being awarded the 2023 Local Golisano Health Leadership Award! Geof has been a Special Olympics Montana Healthy Athletes Clinical Director for the MedFests screenings since 2018, and also works as a Family Nurse Practitioner at Tribal Health. Geof clearly has a special place in his heart towards our Special Olympics athletes and their families.
Out of all of the clinical directors involved in our MedFest and Healthy Athlete events, Geof is the most careful and detailed when it comes to athlete referrals. He carefully checks over the accuracy of each physical exam form before leaving the event and walks us through the issues observed with each athlete. He wants to be informed with the follow-up of parents and caregivers on the exams/referrals. He personally communicates with the athletes' primary care provider when necessary. Geof's dedication has produced a more complete exam and referral process and has resulted in better overall care and health of our athletes.
More athletes are involved in Special Olympics Montana and competitions due to Geof's support of MedFests in northwestern Montana.
Geof, we appreciate you so much and are so thankful for your contributions to Special Olympics Montana and to the health of our athletes.
Congratulations!