MVP announces new general manager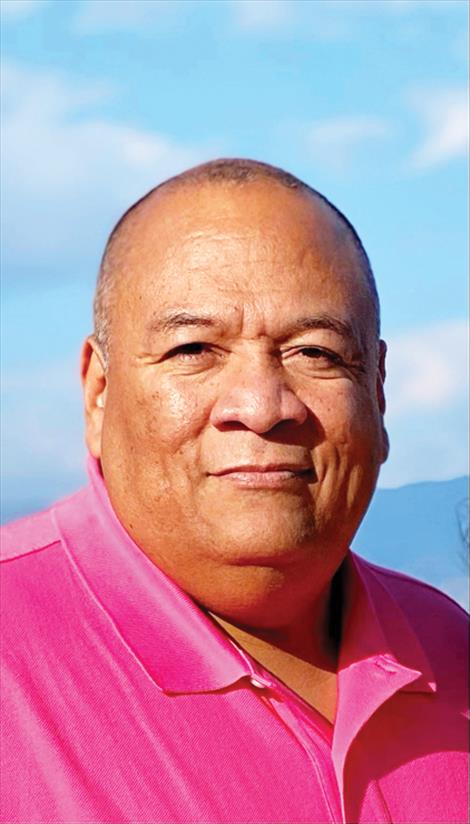 News from MVP
PABLO — Mission Valley Power (MVP) is pleased to announce the appointment of Zachary Conko Camel as the new General Manager of MVP. Mr. Conko Camel has 29 years of successful accounting, budgeting, compliance, and finance expertise. In his new role, Zachary will be responsible for overseeing all activities within MVP's operations. He will work closely with the Tribal Council, MVP Utility Board, BIA, and Consumer Council to ensure the overall strategy of MVP is sound and feasible for customers and the organization.
"We are excited to welcome Zachary Conko Camel to our team," said Tom McDonald, CSKT Tribal Chairman. "His extensive career in the finance department along with his commitment makes him the ideal candidate to lead MVP. We are confident that Zachary will shepherd MVP to a new level of excellence."
As a team leader, Zachary Conko Camel is a big believer in collaboration because it creates consistency. Zachary enjoys working under pressure to accomplish difficult tasks. He has fine-tuned these skills over his career working with CSKT's Tribal Government. He is looking forward to working with the team to build on MVP's continued success.
"I am honored to have been chosen as the new General Manager of MVP," he said. "I will do everything in my power to cultivate a culture of engagement, openness, inclusion, and sound business decisions. Our actions, and our resolve, will help us pay attention to the smallest details; with the understanding that every great event starts with the smallest beginnings."
Zachary Conko Camel is a 1993 graduate of the University of Montana with a Bachelor of Science Degree in management, and he has continually increased his leadership abilities throughout his career in finance. He believes in building leaders and creating a purpose driven leadership tradition. Mr. Conko Camel embraces and understands the importance of designing a positive work environment that is reflected throughout Mr. Conko Camel's tenure, leading to increased productivity and efficiency. Zachary will transition to his new role early in August 2023.
Mission Valley Power (MVP) is a federally owned electric utility, operated and maintained by the Confederated Salish and Kootenai Tribes of the Flathead Reservation. Operation and management of MVP is granted under the authority of Public Law 93-638, of the Indian Self-Determination and Education Assistance Act of 1975. The Tribes, as the contracting party, are committed to exercising responsible control over the utility for the benefit of all power customers on the Flathead Reservation.