Colon pleads guilty to endangerment following high speed chase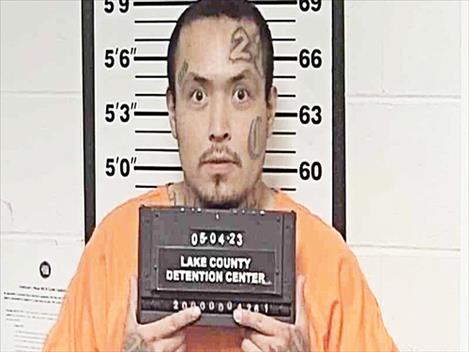 POLSON — A Missoula man admitted to endangering the lives of other motorists during a high-speed pursuit with law enforcement. Byron Joseph Colon, 31, pleaded guilty to felony criminal endangerment during a change of plea hearing at District Court in Polson on Aug 9.
According to court records, on April 3, Colon was the subject of a routine traffic stop by law enforcement. Colon allegedly fled the traffic stop at about 90 miles per hour through heavily trafficked roads, even crossing US Highway 93 in the Ronan area. At one point, Colon's vehicle slowed long enough for two passengers to exit his vehicle. Colon then fled southbound on US Highway 93 and then east to North Crow Road. The pursuit continued eventually leading law enforcement back to the Ronan area and onto Round Butte Road. Other motorists had to take evasive action to avoid being hit, before Colon lost control of his vehicle on Round Butte Road where he was taken into custody.
Visiting Judge Jessica Fehr, of Yellowstone County, is substituting for Judge Molly Owen. She allowed the case to go straight to sentencing and committed Colon to the Montana Department of Corrections for 10 years, with all that time suspended. She also gave Colon credit for having already served 128 days in jail. The term will run consecutively on terms stemming from convictions in other jurisdictions. Brendan McQuillan with the Lake County Attorney's Office says Colon will be on probation for the next 20 years due to his growing criminal record.