Legislative Notes
It's time to claim your property tax rebate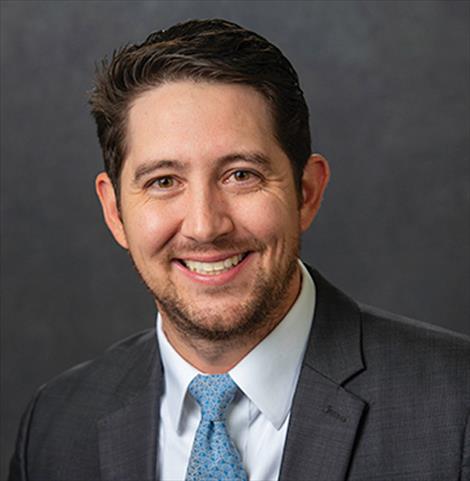 The state legislature passed $384 million in property tax rebates, the first half of which is currently available to Montanans. The window to claim your rebate—up to $675 on your primary residence—is Aug. 15, 2023, to Oct. 1, 2023. Go to: getmyrebate.mt.gov to claim your rebate.
The second round of rebates will be available during the same timeframe next year, so mark your calendar. You must file a claim to receive the property tax rebates to verify your primary residence information, as the rebate is not available to out-of-state homeowners, second homes, or commercial properties such as short-term rentals.
It's also important to note that the "rebate" is not actually a rebate of overpaid property taxes. The money for the "rebates" from state government came from a budget surplus primarily driven by income taxes. State government collects very little in property taxes; the vast majority of your property tax bill goes to your local county and town governments, as well as your local schools.
The heart of the property tax problem is twofold. In most states, sales taxes fund a portion of local governments, but in Montana, local governments are funded solely by property taxes.
Second, property taxes are derived from an archaic tax formula that allows local governments to compound their tax base year over year, allowing growth beyond inflation and population. I introduced Senate Bill 511 to change this formula.
SB 511 would have given local governments more tax flexibility in some ways, while also setting a hard cap on their total taxing authority, easing the property tax burden on Montanans without significantly impacting existing local government services.
Despite writing it as an attempted compromise, local governments fought the bill with everything they had. There were over 35 opponents at the bill's hearing, with most of the opposition coming from local governments, including their taxpayer-funded lobbyists. (Yes, some local governments pay lobbyists with taxpayers' money to lobby the legislature so they can tax even more).
The bill passed its first committee with support from Republicans and none from Democrats. SB511 ended up dying on a tie vote on the Senate floor following local governments' opposition campaign. 74% of Republicans voted for it, but unified "no" votes from all Democrats and a handful of Republicans were enough to kill the bill.
Legislative Republicans did score two significant wins on permanent property tax relief: HB 587 from Rep. Llew Jones and HB 189 from Rep. George Nikolakakos. HB 587 will save Montanans between $33 million and $52 million per year in local property taxes by changing the way the state helps pay for schools. HB 189 assists low-income and fixed-income Montanans with their property taxes.
All told, the Legislature passed more than $500 million in property tax relief over the next five years. As your local governments set their budgets this fall, ask them how much they're committing to property tax relief. And go claim your rebate from the state.
Senator Daniel Zolnikov, R-Billings, is the vice chair of the Senate Tax Committee