Polson house destroyed by fire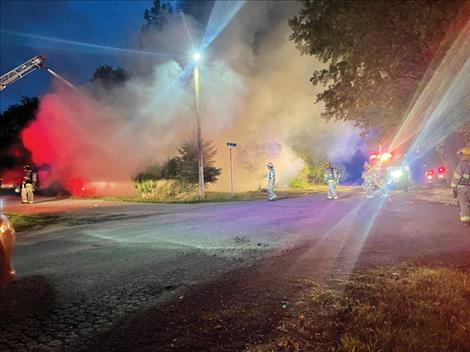 POLSON — A Polson house was destroyed by fire last week. Firefighters were dispatched at 5:40 a.m. on Thursday, Aug. 24 to a structure fire at 712 10th Avenue E. The house was found fully engulfed by fire upon arrival of first responders.
According to Jodi O'Sullivan, public information officer with the Polson Fire Department, fire suppression and overhaul efforts continued until 8:30 a.m. No injuries or deaths occurred but the house, which was unoccupied at the time, is considered a total loss.
An official with the state fire marshal's office collected evidence at the scene. Cause of the fire is still under investigation.