Annual dinner to help fund purchase of in-house MRI machine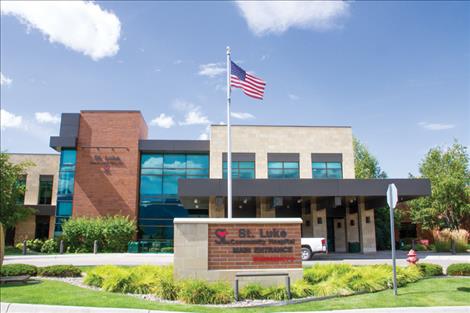 RONAN – This year's St. Luke Community Healthcare Foundation Dinner will support the addition of new in-house Magnetic Resonance Imaging capabilities for the hospital.
The new, stationary MRI would replace mobile MRI services currently offered two days a week.
"The challenge is volume and demand has increased for that service," explained St. Luke Community Healthcare CEO Steve Todd. "It's been identified as a need from medical staff."
The new imaging technology that now exists, he added, allows physicians to improve diagnoses and will be beneficial for staff to have on an emergent (24/7) basis.
According to the Mayo Clinic, MRI is a medical imaging technique that uses magnetic field and computer-generated radio waves to create detailed images of organs and tissues inside the body.
When someone comes into an ER with back pain, an MRI scan can help determine the source of that pain and allow for quicker intervention. Quick interventions, such as injections at nerve sites to alleviate pain, can lower reliance on opioid medications – ultimately making a significant impact on patients' lives.
The MRI machines – large, tube-shaped magnets – have a hefty price tag of $1.5 to $2 million. A dedicated space with necessary wiring, ducting, etc. is also needed.
During a 2008 hospital remodel, space was saved next to the imaging department to house a future in-house MRI machine. In addition to the equipment purchase, the space to house it now also needs to be readied. Ductwork, underground channels for wiring, walls, a concrete slab and hook up to the HVAC system will all need to be completed prior to the machine's arrival.
"We'd like to see it in place, if all things go well, by summer of 2024," Todd said.
While some operating capital and grant funding have been set aside for the purchase, additional monies are still needed. Supporting St. Luke's annual Foundation Dinner is one way community members can help make the machine a reality. Planned for Friday, Sept. 15, doors open at 6 p.m. Live and silent auctions are also planned. To reserve dinner tickets, call 406-528-5218.