Mission eliminates animal control officer position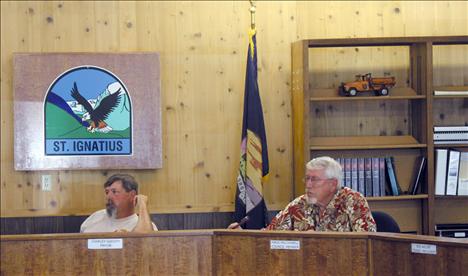 ST. IGNATIUS — The St. Ignatius City Council voted to eliminate the town's animal control officer position during the July city council meeting.
Last month, council members discussed the issue in depth and came to the general consensus that if the town wanted more police officers in the future, the ACO position would have to be eliminated.
"It's regrettable, but I think we have to do it," said council member Mack McConnell.
The ACO position will be eliminated effective July 25.
In addition, Officer Jeff Ferguson graduated from the Montana Law Enforcement Academy and will begin patrolling Mission's streets. The council voted to appoint him as acting St. Ignatius Chief of Police for the time being.
The city held a pre-bid meeting with contractors regarding the town's second water project June 27. All bids the council received for the project will be opened July 19 at 2 p.m. at Great West Engineering in Helena.
In other news, the St. Ignatius City Council needs to fill a vacant mid-term position on the St. Ignatius Town Council. Anyone interested in being appointed to the town council through December 2015 should send a letter of interest to Mayor Gariepy, P.O. Box 103, St. Ignatius, before Aug. 6.
Only one person filed for the two town council positions up for election November 2013. Anyone interested in running for the other four-year position can do so by filing with the county elections office as an official write-in candidate.
The council's next meeting will be held Tuesday, August 6 at 7 p.m.