Ninepipes museum to feature local photographer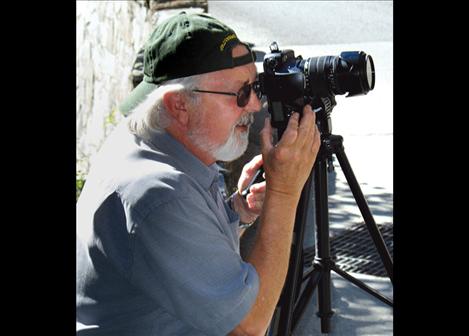 News from Ninepipes Museum of Early Montana
CHARLO – The July "First Saturday" featured artist at the Ninepipes Museum of Early Montana will be Mission Valley photographer Larry Kjorvestad. His landscape and scenic photos will be on exhibit July 5 from 10 a.m.-4 p.m.
Raised in Montana and graduated from Flathead County High School, Kjorvestad received his first camera after being drafted into the army in March of 1968. After his tour of duty, he lived in Seattle and worked at Boeing where he helped build the first commercial 737 airplane to come off the assembly line. Kjorvestad's first magazine submission was printed in 1975 and he did his first color spread in 1976. Kjorvestad worked with the Polson School District from 1999 until retiring in 2011. He specializes in landscape, scenic and animal photos. Come visit with Kjorvestad and enjoy his exhibit at the museum.
Karen Noles will be our featured artist Aug. 2 from 11 a.m.-4 p.m., and Heather and Matt Holmes will be featured Sept. 6. Call 644-3435 for details.