Rodeo time in Polson brings summer fun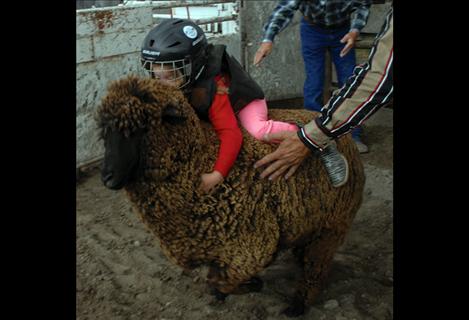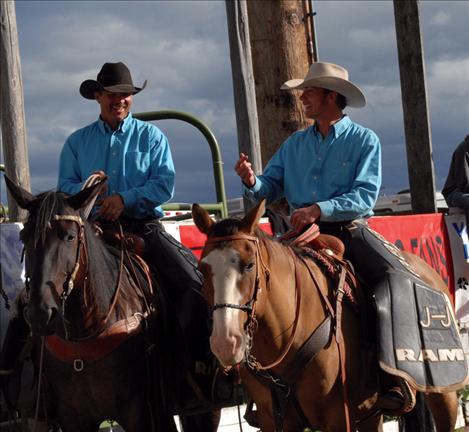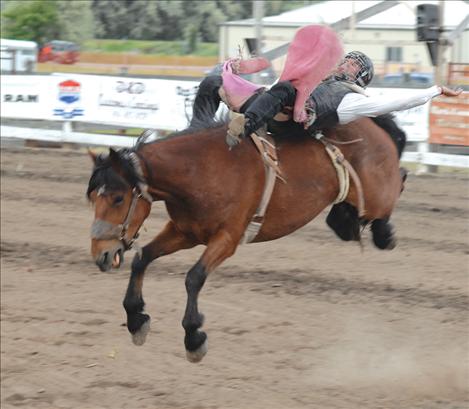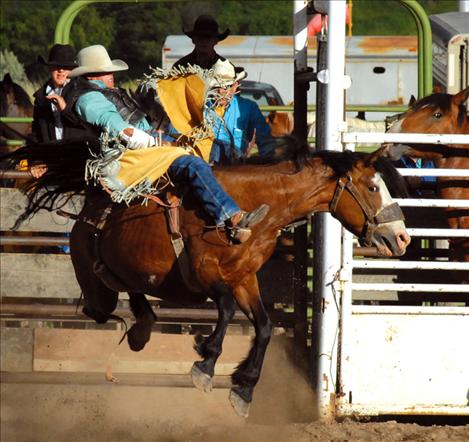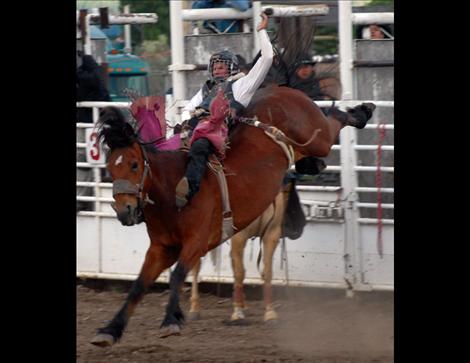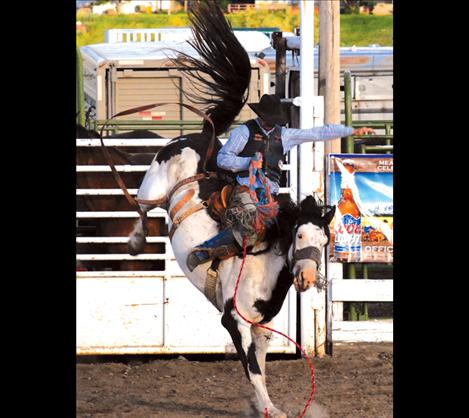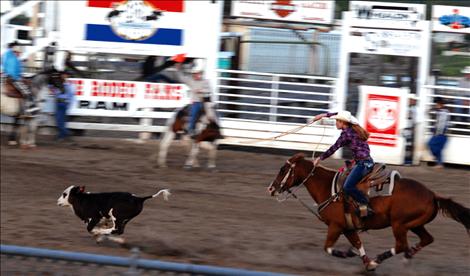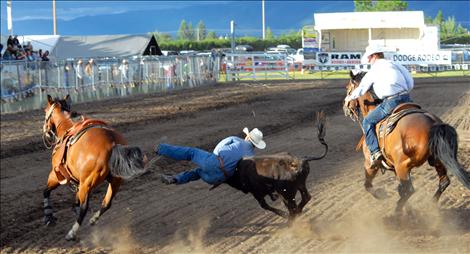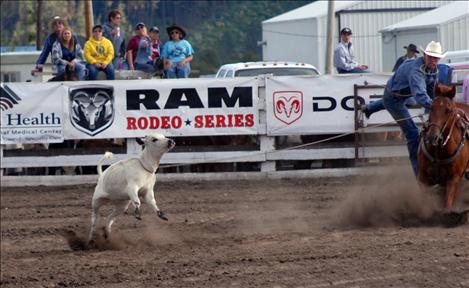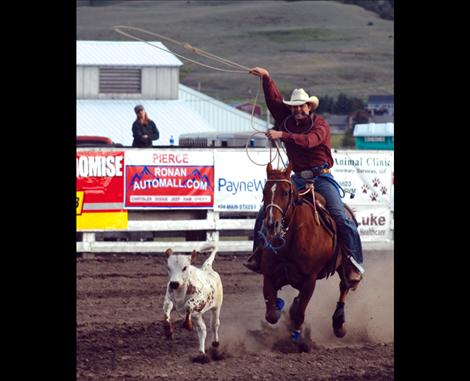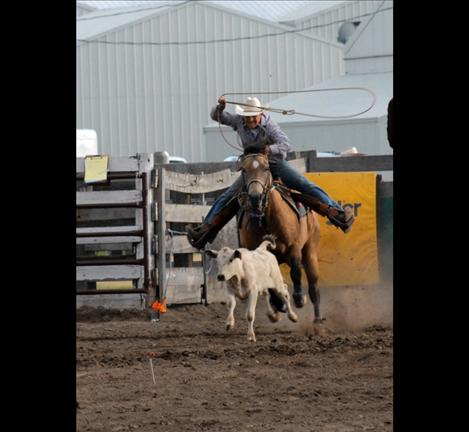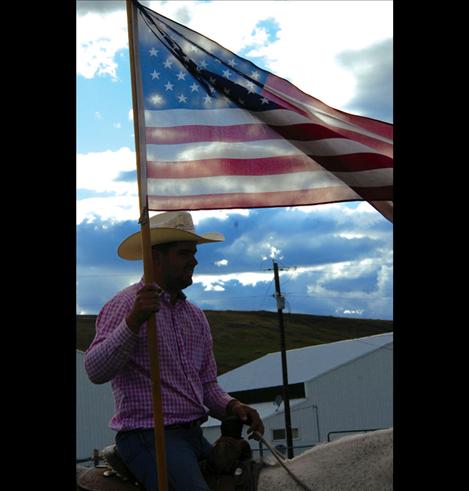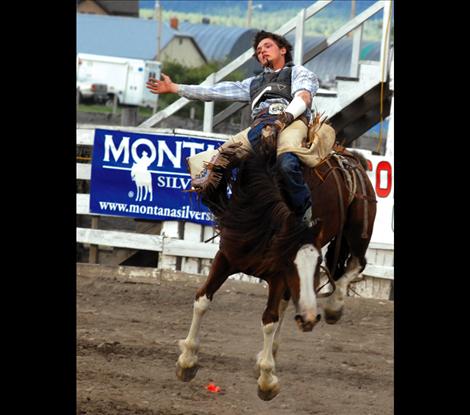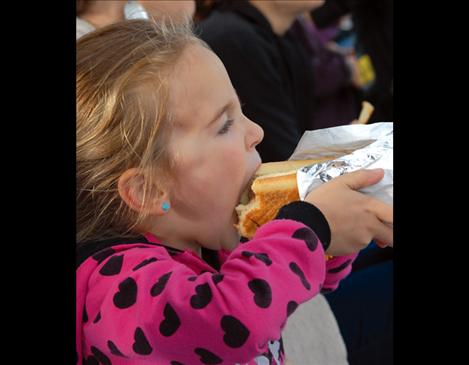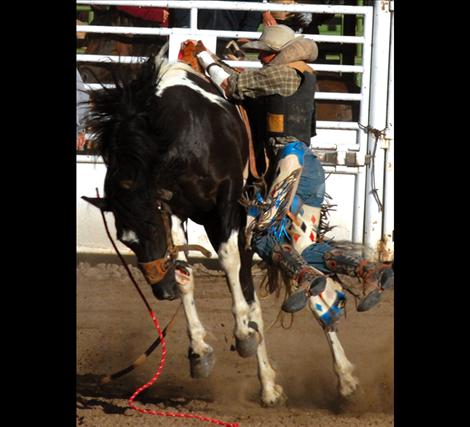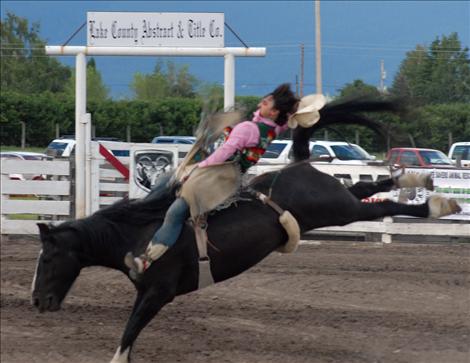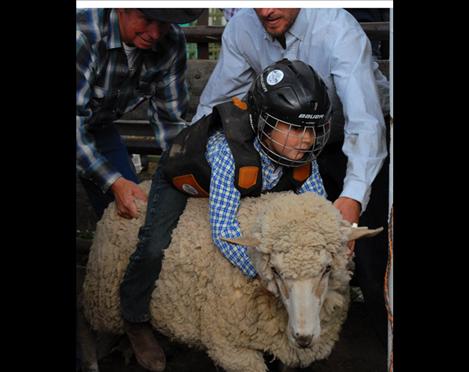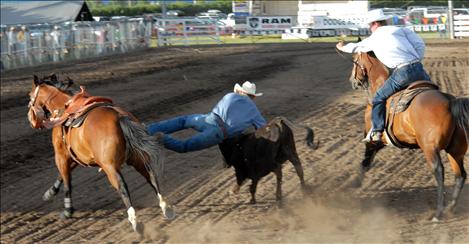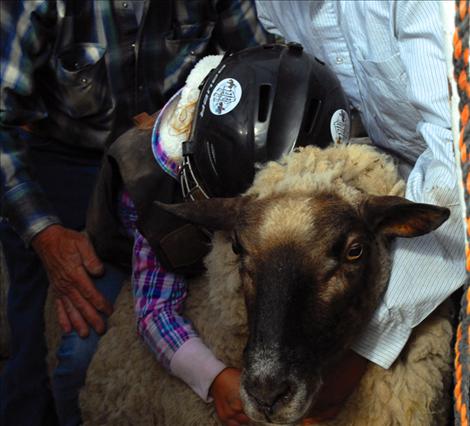 ‹
›
POLSON — A row of young cowboys and cowgirls lined the arena fence at the Mission Mountain NRA Rodeo. Pushing their fingers through the chain links, the kids looked across the arena at the bucking chutes where David Graham and his crew were loading the sheep.
"Are you ready to ride one of those sheep?" a parent asked.
Cowgirl Abbi Sandford, 4, nodded her head as her blonde curls bounced.
The Cove Deli sponsored the event this year, and at least 20 youngsters signed up. Wearing a safety vest and a helmet and faceguard, the kids faced those big sheep, gritted their teeth and hung on for dear life.
"Would you do it again?" Vance Ruff, rodeo announcer asked.
The answer was always "yes," or a head nod.
With the Mission Mountains in the background and the Flathead River and Flathead Lake shining in the distance, Polson boasts one of the most beautiful rodeo arenas in the state.
After the mutton bustin', the older rodeo hands took their turn riding the broncs and bulls Big Circle Rodeo Company hauled to Polson from Circle. Big stout bucking horses and fresh, hard running calves gave the contestants everything they could handle.
Clown and barrelman Timber Tuckness from Meeteetse, Wyo., provided entertainment, holding a dance contest, "shooting" ducks and running a barrel race as well as telling jokes.
Top five placers in each event were:
Bareback bronc riding
Cavan Wrzesinski, Boulder, 82; J2 Bridges, Melrose, 72; John Salois, Kiin Salois, tie, Twin Bridges, 69; and Sylvan LaCross, Baker, 68.
Steer wrestling
Newt Novich, Twin Bridges, 4.4; Ross Mosher, Augusta, 5.3; Josh Boka, Dillon, 5.7; B.J. Brown, Whitlash, 6.1; Michael Gollaher, Cascade, 6.3.
Tie down roping
Austin Barstow, Springview, 10.8; Royce Tamcke, Dillon, 11.2; Kevin Peterson, Belgrade, 11.6; Landon Williams, Midland, 11.7; Vance Ruff, Belgrade, 13.7.
Saddle bronc riding
Troy Ruhkala, Somers, 54; Garret Fitzpatrick, Vida, 52
Barrel racing
Heather Dunning, Arlee, 17.26; Cierra Kunesh, Helena, 17.64; Abby Knight, Charlo, 17.65; Kaley Martinson, Whitefish, 17.7, Donna Johnson, Belt, 17.78.
Junior barrel racing
Larissa Getten, Helena, 17.59; Darbee Lytle, Polson, 17.98; Fallon Parker, Bozeman, 17.98; Maggie Lund, Ronan, 17.99.
Team roping
Travis Nichols/E.J. Clark, 6.9; Kevin Peterson/Orry Fruit, 7.2; Tyler Magnus/Truman Magnus, 7.4; Brant Davis/Bryer Davis, 7.6; Randy Sacks, Michael Sacks, 7.9.
Ladies breakaway roping
Lacey Camp, Belgrade, 2.3; Callie Otoupalik, Arlee, 3.5; Tammy Jo Carpenter, Kalispell, 3.5; Kelsey Trexler, Corvallis, 4.1; Raegan Jo Tracy, Victor, 4.8.
Bull riding
Brett Fitzpatrick, Polson, 76.