Lefthand-Irvine, Harrison to wed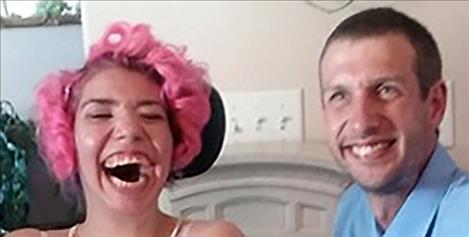 POLSON — Corinne and David Irvine of Polson, along with respected father figures, Alan Burland and Rolf Harmsen, are so pleased to announce the engagement of their beautiful daughter, Charlene (Carley) Lefthand-Irvine to Jacob Harrison of Helena.
Carley and Jacob met in 2014, when Carley joined the Montana Council on Developmental Disabilities, of which David is also a member. Soon, they began dating and have maintained a long-distance relationship for almost two years, visiting each other when possible, and speaking every day.
On Saturday, Sept. 10, 2016, Jacob invited Carley and those of her family who could make it, to meet all of his family who were able to attend a dinner in her honor at the lovely home of his brother and sister in-law, Michael and LeeAnn Harrison. There, witnessed by their overjoyed relatives, he asked her to do him the honor of becoming his bride. He intends to relocate to Polson to live with her after the wedding. The wedding date has been set for June 24, 2017.