Multiple candidates file for local seats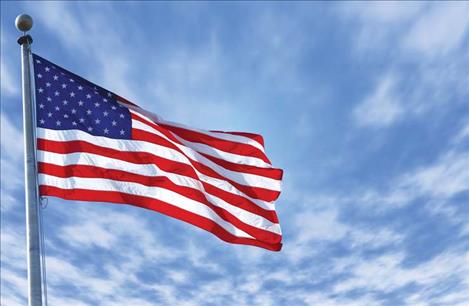 Municipal elections in the Mission Valley's three incorporated communities suddenly became races when multiple candidates filed on, or just before, the deadline of June 21.
All three towns went from one, or in Polson's case, no candidates for mayor to contests for each seat. In St. Ignatius, incumbent Mayor Steve McCollum will face Daren M. Incashola in the November election; and Ronan's mayor Kim Aipperspach faces challenges from Robert (Bob) Sager and city councilman Chris Adler.
In Polson, where Paul Briney opted not to run for office after a four-year stint as mayor, two candidates suddenly materialized: Eric B. Huffine and Rachel Wanderscheid.
The city commission, with three openings, has contests for two. Jen Ruggless and Jake Holley have filed for Ward 1 (a seat currently held by Lou Marchello); and David L. Coffman and Laura Dever are vying to serve as Ward 2 commissioner. They've also each applied to finish out the term for that seat, following the recent resignation of Patricia Corrigan-Ekness. Tim Delaney has also applied to finish out her term. Commissioners will select the temporary replacement from among those three applicants during their regular meeting July 7.
Incumbent Brodie Moll is the lone candidate for Ward 3.
In Ronan, where council seats in all three wards have openings, incumbent Marilynn Tanner (Ward 1) faces Ryan L. Corum. There is no candidate for Ward 2, the seat currently held by Chris Adler (who is running for mayor), and incumbent Marlene Melton (Ward 3) has no opponent. Allysen A. Jones and Zachariah Miller have filed for city judge, a post currently filled by Randy Melton.
In St. Ignatius, incumbents Daniel Thompson and Chris Heffern filed to retain their seats on the city council. The term for city judge, a position currently held by Sharon Richardson, expires Jan. 1 and has no candidate.
Still want an opportunity to serve in city government? The filing deadline for write-in candidates closes at 5 p.m. Aug. 30 and forms are available at the Lake County Election Office in Polson or online at www.lakemt.gov/election/election.html.
The Charlo School Board also has vacancies for a trio of three-year terms – two for the Charlo School District and one for a Dixon resident, since that community falls within the Charlo High School District. Filing closes Aug. 4, and the election is Sept. 14. Declaration of Intent and Oath of Candidacy forms are available from the district office in Charlo; for more information, call district clerk Sara Vaughan at 406-644-2206 ext. 303.