Washburn accepts plea agreement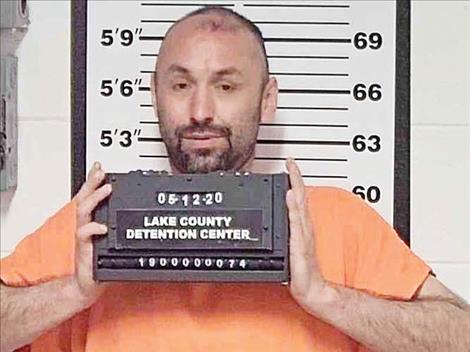 POLSON — Judge James Manley set a sentencing date of March 30 for a Ronan man convicted on felony charges of assault on a peace officer and criminal mischief. Billy Washburn, 42, entered a no contest plea to the charges at District Court in Polson Dec. 15 by way of mental disease or defect. The plea was entered as part of an agreement that will dismiss one count of criminal endangerment at sentencing.
According to court records, on March 2, Trooper Julian Gallegos observed a vehicle traveling at 72 miles per hour in a 55 MPH zone. Montana Highway Patrol Trooper Gallegos initiated a traffic stop and identified Washburn as the driver. Washburn refused to comply with Trooper Gallegos and made mention of wanting the trooper to shoot him. Washburn refused to exit the vehicle and drove off and a pursuit was on. Trooper Gallegos observed Washburn pull over to let a passenger out and then kept going. The pursuit continued onto Beaverhead Road and the trooper performed a "pursuit intervention technique" which forced Washburn's vehicle off the road. Washburn allegedly used his vehicle to ram Trooper Gallegos's patrol car causing substantial damage in excess of $1,500. The Trooper fired his service weapon toward Washburn "grazing" him with one shot. Lake County Sheriff's Deputy Steve Raymond arrived on scene to back up Trooper Gallegos. An area homeowner happened to be moving logs with a tractor and assisted law enforcement in trying to block Washburn's vehicle from moving. Washburn allegedly used his vehicle to ram the tractor causing damage to both the tractor and Washburn's vehicle.
The plea agreement calls for the state recommending Washburn be committed to the Montana Department of Public Health and Human Services for a total 20 years with 10 years suspended. Washburn will be allowed to argue for a more lenient sentence. He must undergo a review at the State Hospital at Warm Springs to determine treatment options prior to the March 30 sentencing date.