Ronan man admits to assault on peace officer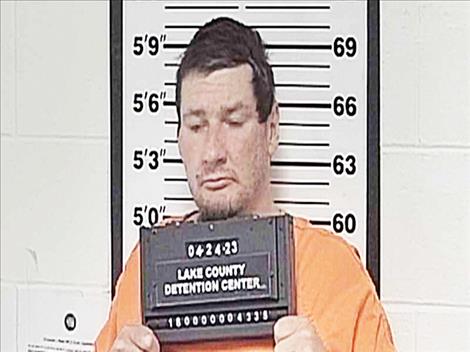 A Ronan man admitted to assaulting a law enforcement officer and damaging a patrol car. Leroy Francis Toupe, 41, entered a plea of guilty to the amended charge of misdemeanor assault on a peace officer and felony criminal mischief at District Court in Polson on Sept. 7. The plea was entered as part of an agreement that amended felony assault on a peace officer to a misdemeanor and dismisses one count of misdemeanor resisting arrest.
According to court records, on April 20, Ronan Police responded to a report of a fight in progress in front of a tavern in Ronan. As police were attempting to break up the fight, Toupe kicked one of the officers in the groin causing pain. Toupe also resisted being placed in the officer's patrol unit. While being transported to the Lake County jail, Toupe caused an estimated $3,420.50 in damages to the patrol car.
Prosecutor Brendan McQuillan with the Lake County Attorney's office says the plea agreement calls for a joint recommendation of a commitment of five years with either the Montana Department of Public Health and Human Services or the Department of Corrections pending the outcome of a court-ordered mental health evaluation.
Judge Deborah "Kim" Christopher set sentencing for Oct. 18. Toupe remains in the Lake County Jail with bond set at $25,000.