Up to $116M available
Bipartisan Infrastructure Law continues to fund unique conservation projects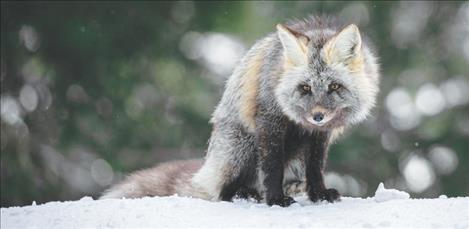 Photo by Gretchen Kay Stuart
News from the U.S. Dept. of the Interior
WASHINGTON — The Biden-Harris administration and National Fish and Wildlife Foundation (NFWF) recently announced the release of the 2023 Request for Proposals (RFP) for the "America the Beautiful Challenge." The program, which was launched in 2022, is dedicated to funding locally led landscape-scale conservation and restoration projects that implement existing conservation plans across the nation. In 2023, the program expects to award up to $116 million in grants.
The Challenge is a partnership between the Departments of the Interior, Agriculture and Defense, NFWF and Native Americans in Philanthropy. It makes funding more accessible to communities by offering eligible states, Tribes, territories, local groups, non-governmental organizations and others the opportunity to apply for multiple grant programs through a single application that is managed by NFWF.
"Nature is essential to the health, well-being and prosperity of every family and every community in America," said Secretary of the Interior Deb Haaland.
"The America the Beautiful Challenge offers an opportunity to expand and strengthen our work with partners to support locally led conservation efforts," said Agriculture Secretary Tom Vilsack. "USDA is proud to support the second year of the challenge to broaden the reach of our programming to benefit communities across the country."
This year's America the Beautiful Challenge will prioritize projects that advance goals and initiatives across sentinel landscapes, which are each anchored by a military installation and serve as areas of strategic importance for DOD, USDA, and DOI."
"The America the Beautiful Challenge created a one-stop shop to help communities access funding for conservation and restoration initiatives," said White House Council on Environmental Quality Chair Brenda Mallory. "This collaborative effort has and will continue to advance locally-led projects aligned with the President's ambitious America the Beautiful initiative, conserving our lands and waters while also expanding access to the outdoors across the country."
ATBC grant pre-proposals are due April 20, 2023, and the full RFP can be found on NFWF's Request for Proposals webpage. Awards are expected to be announced in November 2023.
The 2022 grants and summaries can be found on NFWF's website.
Additional information about the program can be found on NFWF's America the Beautiful Challenge webpage.