Articles with the Tag: Embezzlement
WBC embezzler sentenced in federal court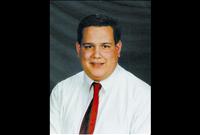 MISSOULA — A former Polson resident accused of embezzling hundreds of thousands of dollars from Western Building Center was sentenced in U.S. District Court Nov. 14. Joshua Davis King, 33, was sentenced to six months in federal prison followed by three years supervised release, the first six months of ...
Embezzlement sentence didn't fit crime
Editor, I'm writing to you to register my opinion on the Kathie Sammons issue. If anyone else would have been caught on the lamb (escaping) doing what she had done they would have been serving a minimum of 15 years at Deerlodge. There is a direct comparison to the Casey Anthony case. She did the de...